The Dalles' Pineapple Beef
From KeyWiki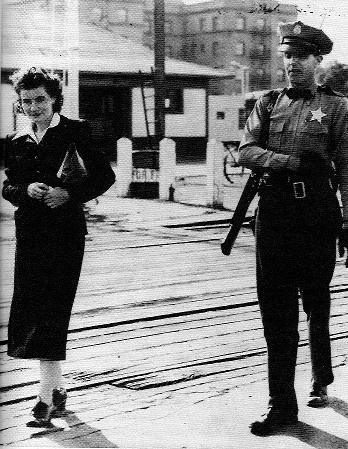 The Dalles' Pineapple Beef
Though they were in the ILWU, Hawaiian longshoremen were paid 32 cents an hour less than their counterparts on the West Coast. In 1949, they went out on strike for parity. During the strike, a ship loaded with Hawaiian pineapple was turned away from Seattle and Tacoma when longshoremen there called it "hot cargo" and refused to unload it. The ship then came to the Columbia River port town of The Dalles, where there was no ILWU local, but Local 8 got wind of it and put up a picket to prevent unloading. The ensuing ruckus became known as The Dalles Pineapple Beef.
Frank Pozzi, the Portland ILWU's lawyer, referred to the Pineapple Beef as an alleged riot that wasn't supposed to happen. He said the Longshore pickets had been lectured in Portland before they left: no trouble, no violence. But they couldn't control themselves.[1]
References
↑ Frank Pozzi, interview, tape recording, Portland, Oregon, 26 December 1990, JR.
Protests, Demonstrations and Rallies by Decade

1940s

The Dalles' Pineapple Beef

1960s