Stewart Kwoh
From KeyWiki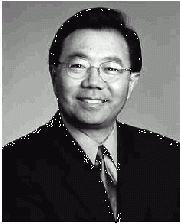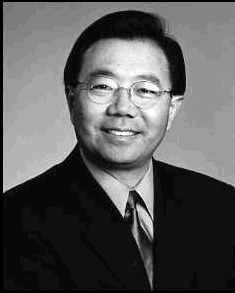 Stewart Kwoh is the founding President and Executive Director of Asian Pacific American Legal Center in Los Angeles.
Kwoh is a nationally recognized leader and expert in race relations, Asian American studies, nonprofit organizations and philanthropies, civil rights, and legal services. He was named a MacArthur Foundation Fellow in 1998, becoming the first Asian American attorney and human rights activist to receive this highly prestigious recognition, often referred to as the "genius grant."[1]
Background
Kwoh's enthusiasm for protecting civil liberties is rooted in his Christian upbringing and the influence of the civil-rights movement of the 1960s, when he was an undergraduate at UCLA.
Regarding the religious faith instilled by his parents, Kwoh considers Jesus an exemplar of "unselfish service for a noble cause".
His mother, Beulah Quo, was a veteran Hollywood actress whose career pushed open doors for Asian-Americans working in movies and television. Quo, who died in 2002, was the only daughter of an extremely poor Chinese immigrant family.
On his father's side, Kwoh had a great-grandfather who was the first Presbyterian minister in China. His father, Edwin Kwoh, came to the US to study; he received a master's degree from Princeton Theological Seminary in New Jersey and later a doctorate in education from Columbia University.
Edwin Kwoh met the California-born Beulah at a Christian conference. She had graduated with Phi Beta Kappa honors from UC Berkeley and later earned a master's degree in sociology from the University of Chicago.
The couple married and moved to China, where they both taught at Ginling College in Nanjing. Stewart, their only son, was born in that city in 1948.
When the boy was 2 months old, the family moved to Oakland, California, where Edwin Kwoh ran a printing business. Two years later, the Kwohs returned to Los Angeles.
The future lawyer grew up in Echo Park and Silver Lake, multiracial, working-class sections of LA. Many of his neighbors attended the same church as Kwoh's parents.
In 1955, 32-year-old Beulah Quo was teaching sociology at Los Angeles Community College when she got her first movie role. She had heard that director Henry King was seeking a dialect coach for Hollywood starlet Jennifer Jones, who was to play a Chinese-European in the upcoming Love Is A Many-Splendored Thing, and applied. But King decided instead to cast Quo as an aunt of Jones' character.
For acting credits, she changed the spelling of her married surname to Q-U-O after some people remarked that K-W-O-H sounded like a radio station's call letters.
Stewart Kwoh and his sister, Mary Ellen Kwoh , who is younger, wrote about their mother in Untold Civil Rights Stories, a 2009 book co-published by APALC and UCLA's Asian-American Studies Center. As suburban kids growing up in Southern California in the 1950s, the siblings noticed that people who looked like them were either absent from TV and movies, or relegated to minor, stereotyped roles as servants or shopkeepers.
"In fact, not only Asian-Americans, but African-Americans, Native Americans, Latinos and Chicanos were often invisible as well," they wrote.
To remedy this, Quo and her friends created the East-West Players, America's first Asian theatrical troupe, in her church's basement in 1965. "Auntie Beulah," as Quo was known, became a vital link in the Asian-American acting community.[2]
Student radical
Kwoh, who looked up to his mother as a hero, emulated her by helping establish an Asian students association at UCLA in 1969 while he was an undergraduate studying medicine.
The following year, US campuses were convulsed by student protests over bombings and ground incursions by American and US-backed South Vietnamese soldiers against Cambodia. Kwoh at the time was president of his university's Asian American Student Alliance, and he bailed out arrested protesters with the help of a relative who worked in the legal field. It was then he decided to go to law school once his pre-med studies were completed.
While studying law at UCLA from 1971 to 1974, Kwoh opened a legal-aid office aimed at low-income youth in Los Angeles' Chinatown. His partner was classmate Mike Eng, who is now a legislator in the California Assembly and the husband of US Representative Judy Chu, the first Chinese-American woman elected to Congress. [3]
Legal education
Kwoh earned his bachelor's degree from University of California, Los Angeles and his J.D. from the UCLA School of Law. He teaches at the university's Asian American Studies Department, and has been an instructor at UCLA School of Law. He is a past expert in residence at UC Berkeley School of Law, and has two honorary doctorates from Williams College and Suffolk School of Law.[4]
APALC
In 1983, Kwoh co-founded APALC, the nation's largest Asian American legal and civil rights organization that serves more than 15,000 individuals and organizations every year. APALC's mission is to advocate for civil rights, provide legal services and education, and build coalitions to positively influence and impact Asian Americans, Native Hawaiians, and Pacific Islanders (NHPI) and to create a more equitable and harmonious society. The organization has successfully challenged garment sweatshops, English-only workplace policies, racially discriminatory employment practices and unfair immigration laws as well as advocated for stronger protections for low-wage workers, limited English speaking immigrants, and hate crime victims.
Under Kwoh's leadership, APALC has become a leading advocate for Asian American and NHPI communities while working to build bridges with African American, Latino, and lesbian, gay, bisexual and transgender communities. Kwoh founded APALC's Leadership Development in Interethnic Relations program, which has trained more than 1,000 community leaders and activists in the past decade.[5]
Recognition
Kwoh has received numerous awards recognizing his efforts to build coalitions across communities of color, including recognition from: the L.A. City and County Human Relations Commissions, California Association of Human Relations Organizations, ACLU, Southern Christian Leadership Conference, Coalition for Humane Immigrants Rights of Los Angeles, the Los Angeles Urban League, the Martin Luther King Legacy Association and many other Asian American, civil rights, academic, and legal organizations.
Other award highlights include the "Civic Medal of Honor" from the Los Angeles Chamber of Commerce in 2010; the "Loren Miller Legal Services Award" by the California State Bar in 2007 and "Top Alumni of the Year for Public and Community Service" from UCLA Law School in 2001.
"The judicial branch for several years has placed improving access to justice at the top of our list of priorities," said then-California Supreme Court Chief Justice Ronald M. George upon awarding Kwoh the Loren Miller award. "He has opened the doors to justice for thousands, making the justice system work for them and giving substance to the concept of justice for all."[6]
Writing
Kwoh has written extensively and has co-authored two publications: Uncommon Common Ground: Race and America's Future and Untold Civil Rights Stories. Untold Civil Rights Stories has been described by Los Angeles Mayor Antonio Villaraigosa as: "a social milestone that recognizes the unsung contributions of Asian Americans to America's Civil Rights Movement."[7]
Service
In addition to his contributions in academia, Kwoh is active with foundations and other philanthropic organizations. He was one of the first Asian Americans to chair the board of a large U.S. foundation when he was Chair of the Board of Directors of The California Endowment, which is the largest health foundation in California. Kwoh has also been chair of the Methodist Urban Foundation, vice-chair of the California Wellness Foundation, and a trustee of the California Consumer Protection Foundation, the Tang Family Foundation and the Fannie Mae Foundation.
Kwoh also participates in civic engagement on a broader level. He has served on several commissions and non-profit organization boards, including: President of the Los Angeles Human Relations Commission; Vice Chair of the El Pueblo Historical Monument Commission; Commissioner of the LA Charter Reform Commission; president of the Southern California Chinese Lawyers Association; member of the Future of the Courts Commission; board member of the Asian American and Pacific Islander for Philanthropy and board member on the Committee of 100.[8]
Family
Kwoh's mother, Beulah Kwoh (stage name Beulah Quo), was a film and television actress whose trailblazing 50-year career included co-founding the Asian American theatre organization East West Players in 1965 as well as becoming the first Asian American woman to win a local Emmy. Stewart Kwoh's father, Edwin Kwoh, was a businessman who was involved in several non-profits, including the Los Angeles chapter of Volunteers of America. Edwin Kwoh served as a local board member and helped develop the organization's China Project, which led to a number of U.S. volunteers training individuals in China on topics ranging from policing to accounting.
Stewart Kwoh is married to Pat Lee and has two sons, Steven and Nathan.[9]
NASSCO3
In 1981 Mark Loo, a Chinese-American member of the Communist Workers Party[10] , his party comrade Rodney Johnson, and unionist David Boyd were charged with the attempted bombing of the National Shipbuilding Company in San Diego, California. The trio were represented by lawyer Leonard Weinglass.
Defending the NASSCO 3, soon became a major cause for the Communist Workers Party.[11]
A cocktail party in support of the NASSCO3, was held at Ramsey Clark's house in New York on July 10. Sponsors of the event included Haywood Burns, Abe Feinglass, Juan Gonzalez, William Kunstler, Stewart Kwoh, Manning Marable, Margaret Ratner, Abbott Simon, Frances Borden Hubbard, Flo Kennedy, and Ramsey Clark.[12]
"Vincent Who?"
In 1982, Vincent Chin was brutally murdered in Detroit "at the height of anti-Japanese sentiment". The judge ruled it a case of manslaughter and the two killers, both autoworkers, never served a day in jail.
The case became a cause celebre for the Communist Workers Party.
A film about the case "Vincent Who?" was released in 2008, dealing with impact the case had had on activists at the time.
More than twenty-five years later, that case remains a touchstone in the struggle for civil rights and the advancement of the Asian American community. In this new documentary, VINCENT WHO?, we take a quick look back at the case, but more importantly we examine the effects the case had on the leading community activists of today and the future leaders of tomorrow.
Interviewees and speakers included Helen Zia (leading activist during the Chin case), Stewart Kwoh (Founder & Executive Director, Asian Pacific American Legal Center), Judy Chu (Chair, California State Board of Equalization), Mike Eng (California State Assemblyman), Renee Tajima-Pena (Producer & Director, WHO KILLED VINCENT CHIN?), Frank Wu (Dean, Wayne State University Law School), Janet Yang (Producer, THE JOY LUCK CLUB), Justin Lin (Director, BETTER LUCK TOMORROW), Robin Toma (Executive Director, Los Angeles County Commission on Human Relations), Nhung Truong (District Representative, Office of Congressman Adam Schiff), Sejal Patel (Activist, Los Angeles Alliance for a New Economy), Ben de Guzman (National Campaign Coordinator, National Alliance for Filipino Veterans Equity).[13]
Kwoh's involvement
It was May 1983. Stewart Kwoh, who had just co-founded the Asian Pacific American Legal Center (APALC), read an article about the state court sentencing in the Vincent Chin case.
"I was outraged the killers only got probation and a fine,'' he said.
He picked up the phone and called the attorneys listed in the article. He told them of his civil rights background and offered his help.
Kwoh flew to Detroit, and APALC became involved in the case. Kwoh suggested to the team of attorneys that they focus their efforts on getting the U.S. Department of Justice to bring a civil rights prosecution on hate crime charges.
APALC was the only out-of-state co-counsel to the Detroit-based organization American Citizens for Justice. Both organizations co-wrote an investigative report aimed at calling federal authorities' attention to the crime.
ACJ launched a grassroots campaign to pressure the government to file charges. Vincent's mother, Mrs. Lily Chin, traveled across the country, advocating for justice for her son. In the summer of 1984, she came to Los Angeles. While speaking in a crowded Chinatown restaurant, Mrs. Chin fainted. Kwoh and others helped her to her feet.
The federal civil rights case was eventually filed. Vincent Chin was the first Asian American victim prosecuted under the federal hate crime law.
During the first federal trial, Ebens was convicted of violating Chin's civil rights and sentenced to 25 years in prison. Nitz was found not guilty. But Eben's conviction was appealed, and he was eventually acquitted after a re-trial that was ordered to be held in Cincinnati.
Mrs. Chin ended up moving back to China. Kwoh and his family visited her in 1995.
The Vincent Chin case eventually led Kwoh and other Asian American leaders to call for the founding of a national organization to advocate for all Asian Americans. APALC, the Asian Law Caucus and the Asian American Legal Education Defense Fund (AALDEF) collectively founded the National Asian Pacific American Legal Consortium in 1991, which is now called the Asian American Justice Center.
On the local level, Kwoh also encouraged the Los Angeles Police Department to monitor hate crimes.
"Hate crimes still occur. And when they do, we have to make sure there is justice,'' he said.[14]
"Who Killed Vincent Chin?" event
Fall 2006/Spring 2007 - Asian Pacific Americans for Progress begins discussing ways to commemorate the upcoming 25th anniversary of the murder of Vincent Chin. The Los Angeles chapter (including producers Curtis Chin, Preeti Kulkarni and Vivian Hao) decides to organize a screening of the documentary "Who Killed Vincent Chin?" along with a panel discussion on the status of Asian American empowerment.
Board of Equalization member Judy Chu is asked to provide a recap of the case. Other panelists include Stewart Kwoh, Robin Toma, Hamid Khan and Renee Tajima-Pena.[15]
Black-Korean Alliance
Mark Ridley-Thomas, executive director of the Southern Christian Leadership Conference of Greater Los Angeles; Manuel Pastor, an assistant professor of economics at Occidental College, and Stewart Kwoh, executive director of the Asian Pacific American Legal Center of Southern California, co-wrote an article for the LA Times, Oct. 12, 1989 "The 'New Majority' Wants Its Share : Los Angeles: Putting aside their differences could mean prosperity for the African American, Latino and Asian communities. But can they meet the challenge?".
A prosperous and peaceful future for Los Angeles depends on reversing this polarization and incorporating all of our people into the economic development process. This can be done only if the new majority communities fashion their own vision of prosperity and seek the political and economic power to implement it.
What little has been written about the new majority has tended to focus on inter-community problems: tensions between Korean immigrants and African Americans in South-Central Los Angeles, or conflicts between Latinos and blacks over public employment. What the press has generally missed, however, is a number of initiatives--the Latino-Black Roundtable, the Black-Korean Alliance, the Hispanic-Asian Dialogue, the Federation of Minority Business Assns. and others--that are seeking to establish dialogue.
Our own efforts have started from the premise that the root cause of many of the current inter-ethnic conflicts is a sense that others are gaining larger shares of smaller and smaller development leftovers. We have therefore sought common ground on economic development models and policies that could meet the challenges of the 1990s.
First, community organizations should become actively involved in creating development plans and implementing projects; a positive example is the effort by the Los Angeles Jobs With Peace Campaign to redefine how the Los Angeles Community Redevelopment Agency's policies can positively affect the failing infrastructure of South-Central Los Angeles. Second, the city should extend the linkage concept, requiring downtown builders to simultaneously develop parcels in new-majority areas or contribute to a fund for housing and job training in poor neighborhoods. Third, the city should encourage downtown businesses to pursue fair-share policies, such as hiring new majority residents and subcontracting to small new majority businesses. Fourth, business should develop joint ventures with community groups, using them, for example, to provide potential employees.
Finally, the African American, Latino and Asian American communities that comprise the new majority should pursue joint ventures: agreements to work together politically, pool capital resources, organize workers across ethnic lines and support community development efforts in each other's neighborhoods.
Liberty Hill Foundation
As at 2009, Stewart Kwoh was a member of the Advisory Board of the Liberty Hill Foundation, a Los Angeles based organization seeking to advance movements for social change through a combination of grants, leadership training and alliance-building.[16]
"A conversation with Judy Chu and Jean Quan"
This event was held Sunday July 10, 2011, Empress Pavilion, LA Chinatown.
The Host Committee consisted of
Rep. Judy Chu, US Congresswoman
Mike Eng, California Assemblymember
Stewart Kwoh
Committee of 100, welcomes Luo Zhijun
Luo Zhijun, Governor and Party Secretary for Jiangsu Province, and his economic development delegation were hosted at a dinner in the home of H&Q Asia Pacific Chairman and Founder Ta-lin Hsu on July 17, 2011, in Atherton, California. A number of Committee of 100 members and members of Congress, and other special guests, attended. The delegation, representing the one of the wealthiest Chinese provinces, included members of the Jiangsu government as well as Jiangsu-based entrepreneurs including the CEO of the solar energy company Suntech, Shi Zhengrong. Governor Luo gave a brief talk introducing Jiangsu's economic advantages, which was extensively covered in the Chinese press.
Hsu, along with members David Chang and Roger Wang, also assisted the delegation by introducing the delegation to Silicon Valley companies. Attending the dinner were U.S. Representatives Judy Chu, Mike Honda and David Wu, as well as former California Governor Gray Davis, Committee Chair Dominic Ng, C-100 members Pehong Chen, Wu-Fu Chen, Andrew Cherng, John Chiang, Weili Dai, Kenneth Fong, Doreen Woo Ho, George Koo, Stewart Kwoh, Li Lu, Dennis Wu, Jay Xu, Linda Tsao Yang, and Executive Director Angie Tang and Program Associate Alice Lin.[17]
References