Steve Schnapp
From KeyWiki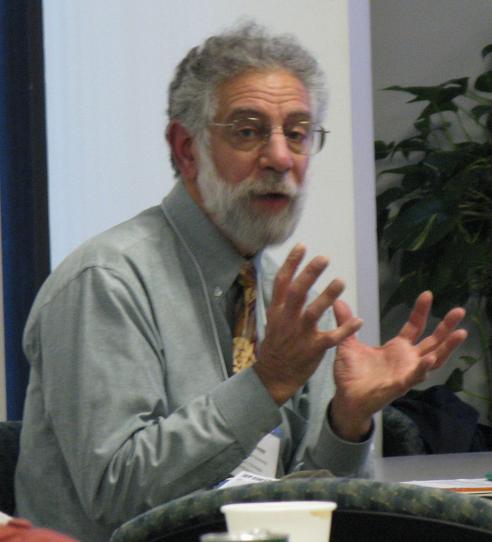 Steve Schnapp
Teaching Community Organizing
Schnapp taught Community Organizing at the Boston University School of Social Work and Springfield College/School of Human Services, in the 1990s.[1]
Lincoln Filene Center for Citizen Participation
Schnapp directed the Management and Community Development Institute at the Lincoln Filene Center for Citizen Participation at Tufts University.[2]
United for a Fair Economy
From Oct. 1998 to 2009, Steve Schnapp served as the Education Coordinator on the Staff of United for a Fair Economy. He helps design and develop UFE's popular economics education workshops and materials, and leads workshops and presentations around the country.[3]
Open Letter to Obama on Iran
In 2008 Steve Schnapp of Cambridge, MA signed an online petition "A Open Letter to Barack Obama on Iran".[4]
DSA Labor Committee
In February 2009 Boston Democratic Socialists of America sponsored a forum on the Employee Free Choice Act with DSA Vice-Chair Elaine Bernard, MA SEIU Political Director Harris Gruman and Steve Schnapp from United for a Fair Economy before about 40 people. Out of that meeting a DSA Labor Committee emerged, organized by David Duhalde with several non-members, working to build support for EFCA. The group has been joining with Jobs with Justice and tenant groups to publicize other issues related to the economic crisis.[5]
References