Stellio Capo Chichi
From KeyWiki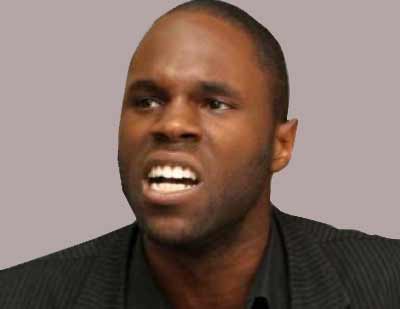 French Black supremacist leader Stellio Capo Chichi (AKA: Kémi Séba AKA Stellio Gilles Robert Capo Chich) is the representative of the New Black Panther Party in France.
Capo Chichi has been holding the position of head of the francophone branch of NBPP since April 2010 appointed by Malik Zulu Shabazz
Stellio Capo Chichi founded the group Tribu KA in Paris; it was classified as radical and anti-Semitic and, after repeated violations, dissolved by the French Ministry of Interior in 2006. Stellio Capo Chichi was imprisoned for criminal contempt because of the founding of Génération Kémi Chichi, judged a reconstitution of Tribu Ka, as well as anti-Semitic activities.
Jeune Afrique referred to him as "the French Farrakhan", linking him to the leader of the Nation of Islam in the United States (US). Stellio Capo Chichi converted to Islam in prison and, afterward became secretary general of the Mouvement des damnés de l'impérialisme (MDI, "Movement of Those Damned By Imperialism"). As of April 2010, he was appointed the head of the francophone branch of the United States-based New Black Panther Party for Self-Defense. Later that year he resigned his position at MDI.[1] [2]
Origin
Capo Chichi was born in Strasbourg to immigrant parents from Benin. He joined the US-based Nation of Islam (NOI) as an eighteen-year-old, and later formulated his own ideology while visiting Egypt in his twenties. As a result of this process, he took the nom de guerre Kémi Séba and became the spokesperson of the fringe Parti Kémite (Kemet Party), which was founded in 2002 and inspired by Khalid Abdul Muhammad.[3][4][5][6] [7]
References