Simone Morgen
From KeyWiki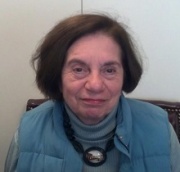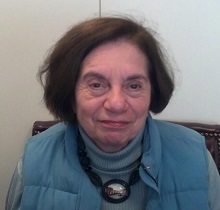 Simone Morgen is an officer of Democratic Socialists of Central Ohio, a branch of Democratic Socialists of America.[1].
She is a long-time volunteer and activist with Jobs with Justice and numerous other groups, including more recently USUncut and immigrant support groups.[2]
In 2012, she was Constituent Liaison at State of Ohio - AG office.[3]
DSA member
The Democratic Socialists of Central Ohio (DSCO) are a local chapter of Democratic Socialists of America. In 1999, local contacts were Reg Dyck and Simone Morgen.
Jobs with Justice
In 2009 Simone Morgen was President, Columbus Jobs with Justice[4]
The Free Press
The Free Press in Ohio is run by the Columbus Institute for Contemporary Journalism[5].
CICJ Board of Directors includes;
DSA contact
In 2009 Simone Morgen was Central Ohio contact for Democratic Socialists of America[6].
DSA NPC member
At the Democratic Socialists of America 2009 National Convention Evanston, Illinois November 13-15, 2009, a new National Political Committee was elected;[7]
Occupy Columbus involvement
On Oct. 30, 2011, Democratic Socialists of America member Simone Morgen participated in the Occupy Columbus protest on which she made the following comments:[8]
Committees have been established (research, outreach, logistics, legal, etc.) as well as a website, forum and Facebook presence. I have been most in contact with the legal committee due to prior acquaintance in work and Comfest (community festival) contexts, and we have also contacted by Occupy to lend our name in support. Various programs have been held; there may be opportunities for teach-ins. Resolutions have been passed supporting the repeal of SB5 (rally to be held November 1st), an end to corporate personhood, fairness in taxation, getting money out of politics and preserving the safety net.
One aspect that may be unique here is that a separate student Occupy has focused on campus concerns such as tuition increases and the proposed privatization of OSU parking spaces. This group meets separately, although they send delegates to the main Occupy group and work with them on specific events.
Democratic Socialists of Central Ohio (DSCO) members have gone to various general assemblies and events, to the degree it can be coordinated with work and other activist events. I have been using some local contacts to try to obtain an indoor meeting space for them in the coming colder months."
DSA 2011 leadership
Elected to serve on the Democratic Socialists of America National Political Committee – the leadership body described as "the engine room of the organization", in November 2011, were;[9]
Theresa Alt (Ithaca, NY)
Stuart Elliott (Wichita, KS)
Paul Garver (Boston, MA),
Virginia Franco (San Diego, CA)
David Green (Detroit, MI)
Barbara Joye (Atlanta, GA)
Frank Llewellyn (New York, NY),
Dan Michniewicz (Pinckney, MI)
Simone Morgen (Columbus, OH),
Joseph Schwartz (Philadelphia, PA)
Peg Strobel (Chicago, IL)
Plus the two YDS co-chairs, Sean Monahan (Philadelphia, PA) and Jackie Sewell (Lawrence, KS).
References
References