Sheila Sexton
From KeyWiki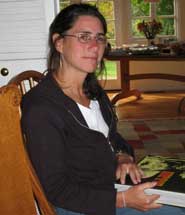 Sheila K. Sexton is a Northern California activist and labor lawyer. She is a partner in Oakland firm Beeson, Tayer & Bodine specializing in public and private sector labor law and representation of collectively-bargained employee benefit plans.
Sexton is a Member, California State Bar, United States District Court for the Northern District of California, United States Court of Appeal for the Ninth Circuit. She has been an Adjunct professor of labor law, Hastings College of Law (2005). Member of the AFL-CIO Lawyers Coordinating Committee Board of Directors, San Francisco Bar Association and the National Lawyers Guild[1].
She is an Occasional speaker at Labor Law conferences.
Education
San Francisco State University (1991) B.A. cum laude, Political Science. University of California Hastings College of the Law (1998) J.D.[2]
Early career
Prior to law school Sheila Sexton worked as a Court-appointed Consent Decree Monitor in a case involving women working in non-traditional jobs[3].
Communist Party reformer
In 1991 Sheila Sexton, Northern California, was one of several hundred Communist Party USA members to sign the a paper "An initiative to Unite and Renew the Party"-most signatories left the Party after the December 1991 conference to found Committees of Correspondence.[4]
Conference on Perspectives for Democracy and Socialism in the 90s
The Conference on Perspectives for Democracy and Socialism in the 90s was the Committees of Correspondence's first national conference held in Berkeley, California July 17-19, 1992.[5]
Workshops that were held at the conference on Saturday, July 18 included:[6]
Environment The left, ecology and the environmental movement. What are elements of an effective strategy? Labor & community concerns, confronting environmental racism and forging unity in struggle
References