Ruth Milkman
Jump to navigation
Jump to search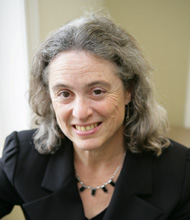 Template:TOCnestleft Ruth Milkman is a Professor of Sociology and an Associate Director of the Joseph S. Murphy Institute for Worker Education & Labor Studies.[1]
Writing
Milkman has also published extensively on gender and work. Her prizewinning book Gender at Work: The Dynamics of Job Segregation by Sex during World War II (Illinois, 1987) is still widely read and cited, and is considered a "classic work in both women's labor history and the sociology of gender". Milkman also published a study of U.S. auto workers, Farewell to the Factory (California, 1997). Her most recent book is L.A. Story: Immigrant Workers and the Future of the U.S. Labor Movement (Russell Sage Foundation, 2006) which has been widely discussed in the academic community, as well as the labor movement, for its account of immigrant organizing and the conditions under which union revitalization occurs. Collaborating with Rutgers economist Eileen Appelbaum, Milkman is currently at work on a study of paid family leave and is also part of a large project surveying labor law violations in Los Angeles, Chicago, and New York. [2]
Education/career
After more than twenty years at the University of California, Los Angeles, where she taught sociology and directed the Institute for Research on Labor and Employment from 2001 to 2008, Milkman returns to the CUNY Graduate Center, where she began her career. She holds a Ph.D. in sociology from the University of California, Berkeley.[3]
DSA member
In 1987, author Ruth Milkman, was a member of Democratic Socialists of America. [4]
In 2001, Democratic Left editor Joseph Schwartz interviewed two of the leading academic experts on immigration and labor— Ruth Milkman, Professor of Sociology at UCLA, and Kent Wong, Director of the UCLA Labor Center—and discussed the recent changes in the AFL-CIO's policy toward immigration and the successes the labor movement has had in organizing immigrant workers in Los Angeles and elsewhere.[5]
External links
References