Russell Bannan
From KeyWiki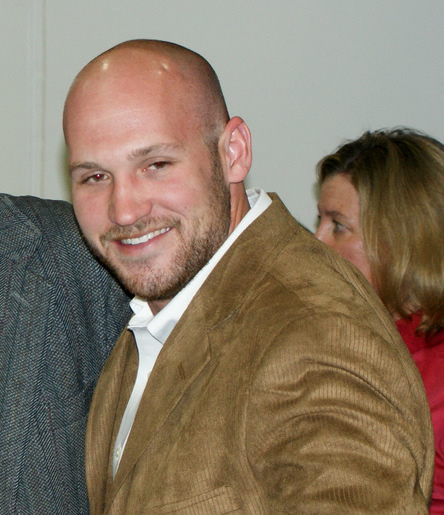 Russell Bannan is a vocal union socialist who works for the American Federation of Teachers as the state organizing director for Colorado according to their website and apparently sits on the representative council for the Denver Newspaper Guild[1].
American Federation of Teachers
Bannan works as organizing director for American Federation of Teachers Colorado.[1]
Denver Newspaper Guild
Bannan works as Unit Chair for SEIU Local 105 in the Denver Newspaper Guild.[2]
Arrested for Civil Disobedience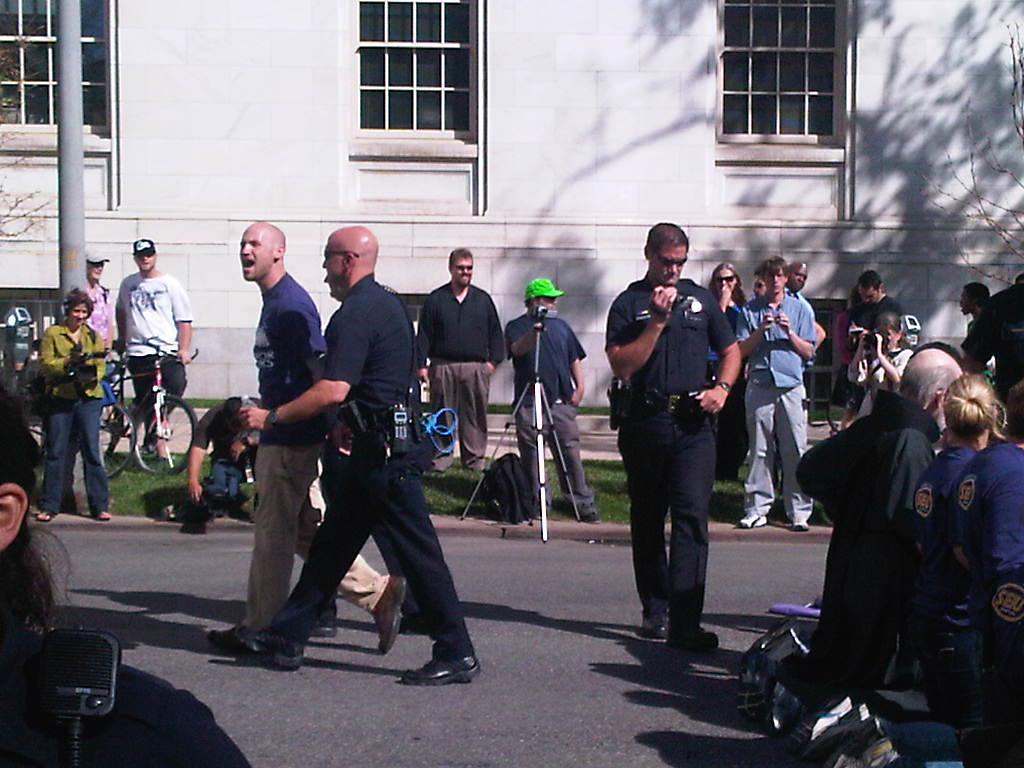 On June 15, 2010, Russell Bannan and Mateos Alvarez, political organizer for SEIU Local 105 were among fourteen people who were arrested after a sit-in protest in front of the Byron G. Rogers Federal Building in downtown Denver, CO in support of immigration reform. All 14 people were charged with two misdemeanors: obstructing a road and failure to obey a lawful order. An estimated 100 parents, children, faith leaders, immigrants and labor organizers had marched from the state Capitol to the Federal Building.[3]
AFL-CIO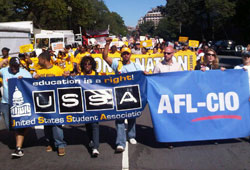 On September 9, 2010, Bannan addressed the South Carolina AFL-CIO Convention.[4]
On Oct. 2, 2010 Bannan marched alongside Liz Shuler, AFL-CIO, holding an AFL-CIO banner at the One Nation Rally in Washington, D.C.
Killer Coke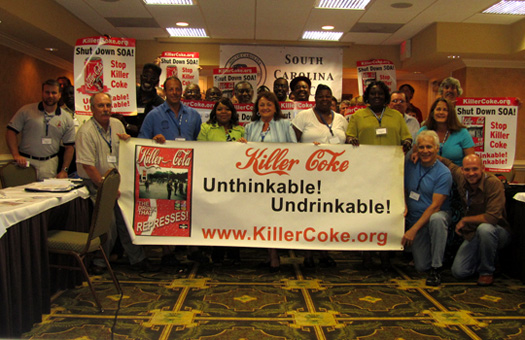 On Sept. 9, 2010, Bannan stood in solidarity with other supporters of the Killer Coke campaign.[5] The campaign "originated to stop the gruesome cycle of violence against union leaders and organizers in Colombia in efforts to crush their union, SINALTRAINAL. Since then, violence, abuse and exploitation leveled against Coke workers and communities have been uncovered in other countries as well."[6]
Jobs with Justice
On Nov. 23, 2010, Bannan contributed to a statement put out by Colorado Jobs with Justice reporting on Denver, CO community, clergy and labor advocates who had met as a delegation in front of the Denver City and County Building to pressure City Council to take a stand against global giant Del Monte's decision to lay off 200 longshoreman from the Port of Philadelphia. Bannan was quoted as saying,[7]
"In Philadelphia this morning, hundreds came out in the streets and blocked traffic including the 3-year old daughter of one of the longshoremen that lost his job. She was wearing a sign that read, "Del Monte ruined my Christmas. The reality is Del Monte also ruined her college education and her father's ability to provide a future for his family."
References