Roland Lemar
From KeyWiki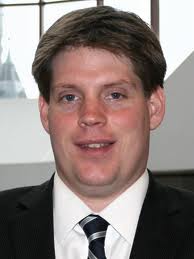 Roland Lemar was first elected in 2010 to represent the 96th Assembly District of Hamden and New Haven, as a Connecticut State Rep. After State-wide Redistricting in 2012, Lemar was re-elected to the General Assembly serving New Haven and East Haven.
Political career
Lemar serves as an Assistant Majority Whip for House Democrats and as the Vice Chair of the powerful Finance, Revenue, & Bonding Committee. He also serves on the Finance Sub-Committee for Transportation Bonding, as a member to the Government Administrations & Elections Committee, and the Transportation Committee. In his first term in the General Assembly, Roland played a key role in securing the State's new Earned Income Tax Credit for working families, developing a Jobs Bill that has led to the hiring of 1,000 of Connecticut residents.[1]
Background
After growing up in Rhode Island and graduating from the University of Massachusetts at Amherst, Roland Lemar settled down in New Haven's East Rock neighborhood. Before becoming a State Representative, he served as a member of the Board of Aldermen, chairing the New Haven Board of Aldermen's Legislation Committee, and as a member of the City Plan Commission. Recognizing that small businesses are the job growth engine for the region, he has supported local businesses by providing resources to merchants' associations and passing legislation to make commercial districts vibrant.
Lemar co–authored New Haven's "Complete Streets" ordinance to improve transportation infrastructure and make it safer for all users. In the wake of the foreclosure crisis, he co-authored the City's anti-blight legislation, intended to ensure that vacant and underutilized properties do not become eyesores in our neighborhoods. A committed environmentalist, Roland fought for and won new energy efficiency programs for residents, the creation of an Office of Sustainability, a new recycling initiative that kicked off in 2010, and the use of green cleaning supplies in all municipal buildings.[2]
Alfred L. Marder 90th Birthday Celebration
The March 2012 Host Committee, in honor of Connecticut Communist Party USA member Alfred Marder's 90th Birthday Celebration, held at the New Haven People's Center consisted of;
Hon. Rosa DeLauro, Sen. Toni Harp, Sen. Martin Looney, Rep. Juan Candelaria, Rep. Patricia Dillon, Rep. Toni Edmonds Walker, Rep. Gary Holder-Winfield, Rep. Roland Lemar, Ald. Jorge Perez, President, New Haven Board of Aldermen, Ambassador Sylvester Rowe, Mohammed Barrie, Vinie Burrows, Mary Compton, Joelle Fishman, Craig Gauthier, Emanuel Gomez, Hilda Kilpatrick, Henry Lowendorf, Kenneth Marder, Rev. Scott Marks, William Morico, John Olsen, Quentin Snediker, Jarvis Tyner, Andrea van den Heever, Susan Yolen
A statement issued on the committee's behalf read;[3]
Dear Friends and Family of Al Marder,
We are excited to invite you to celebrate the 90th birthday of Al Marder and to recognize his many contributions, international and local, toward world peace, justice and equality.
Please join us in this joyous occasion on Sunday, March 18, at 3:00 pm at the New Haven Peoples Center, 37 Howe Street, New Haven, Connecticut 06511.
References