Robert Fitrakis
Jump to navigation
Jump to search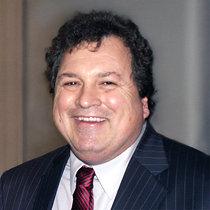 Template:TOCnestleft Robert (Bob) Fitrakis is a Political Science Professor in the Social and Behavioral Sciences department at Columbus State Community College. He has a Ph.D in Political Science from Wayne State University in Detroit, Michigan and a J.D. from The Ohio State University Moritz College of Law.[1]
Education
B.S., Grand Valley State College, political science and history, 1978
M.A., Wayne State University (WSU), American political thought, 1981
Ph.D., WSU, American government, public policy, political theory, 1990
J.D., The Ohio State University Moritz College of Law, 2002
Writing/speaking
Fitrakis is the author of five Fitrakis Files books: Spooks, Nukes & Nazis, Free Byrd & Other Cries for Justice, A Schoolhouse Divided, The Brothers Voinovich and the Ohiogate Scandal and Star Wars, Weather Mods and Full Spectrum Dominance. compilations of his writings at the Free Press and Columbus Alive. Fitrakis and Harvey Wasserman co-wrote Did George W. Bush Steal America's 2004 Election? Essential Documentsand What Happened in Ohio? A documentary record of theft and fraud in the 2004 election (New Press 2006) (with Steve Rosenfeld) and How the GOP Stole America's 2004 Election & Is Rigging 2008, George W. Bush vs. The SuperPower of Peace in 2003 and Imprison Bush in 2004-2005. Fitrakis also wrote The Idea of Democratic Socialism in America and the Decline of the Socialist Party (Garland Publishers 1993). Dr. Fitrakis is a frequent speaker on political, labor and social policy issues at national academic and political conferences[2].
Columbus Institute for Contemporary Journalism
Fitrakis is the Executive Director of the Columbus Institute for Contemporary Journalism which was founded in 1986 as the sponsor of the The Free Press newspaper.[3]
DSA Conference delegate
In 1983 Robert Fitrakis was a Detroit, Michigan delegate to the Democratic Socialists of America conference in New York City, October 14-16, 1983[4]
Socialist Scholars Conference
Ellen David-Freidman, Progressive Vermont Alliance; Max Elbaum, Managing Editor, CrossRoads; Robert Fitrakis, Columbus Democratic Socialists of America; Irwin Silber, Editorial Board, CrossRoads and James Steele, Breakthrough Political Consulting Services were speakers on the The '92 Elections & Left Electoral Strategies panel sponsored by CrossRoads at the Tenth Annual Socialist Scholars Conference. The conference was held April 24-26, 1992 at the Borough of Manhattan Community College, New York City.[5]
Democratic Socialists of America
Fitrakis was a member of the Human Rights Party in Michigan, a founding member of the Michigan Democratic Socialists Caucus (DSC), a founding member of the Democratic Socialists of America (DSA) and the Democratic Socialists of Central Ohio (DSCO). He served on the National Political Committe of DSA in 1994-5[6].
In 1994 Bob Fitrakis, Columbus Ohio, was a member of the Democratic Socialists of America Steering Committee.[7]
Attended high level Democratic Socialists of America meeting
Paul Pinsky was named as attending a Democratic Socialists of America National board meeting in Washington D.C. in 1992. member in Democratic Left, July/August 1992, page 11.
The text indicates that Pinsky, representing the New Party attended this high level D.S.A. meeting, which involved discussions on electoral organizing, strategies and tactics. Other attendees included Bob Fitrakis, a "DSAer" and Democratic Party Congressional candidate in Ohio, D.S.A. member Mary Jo Kilroy, from the Columbus Ohio school board and Howard Croft from the D.S.A. National Political Committee.
El Salvador and Mexico
In March 1994 Fitrakis served as an international observer for the national elections in El Salvador and in 1993, he visited Reynosa and Matamoros, Mexico as part of a human rights delegation to investigate conditions in the maquilladoras. As a result of the trip, he co-produced a video entitled "The Other Side of Free Trade" shown around the country at colleges and public access stations[8].
Socialism and religion
Is religion a fault line on the Left? The topic was race, but religion quickly took center stage at "Breaking Bread," a Nov 7 1997 community dialogue on race relations at Columbus State Community College organized by Democratic Socialists of Central Ohio's Robert Fitrakis and Suzanne Patzer. The panelists were Barbara Ehrenreich, Cornel West, Luella Tapo of the Native American Indian Center, Rev. Dr. Jeffrey Kee of Building Relationships for Equality and Dignity (BREAD), Bill Moss of the Columbus School Board, and Baldemar Velasquez of the Farm Labor Organizing Committee (FLOC). Religion came up because Kee, Moss and Velasquez testified to their faith as their motive to struggle against injustice[9]</ref>.
World peace
Fitrakis serves as the Ohio Chancellor and was voted the National Vice Chancellor in 2005 of the International Association of Educators for World Peace, an NGO in over 100 nations working to promote human rights and world peace[10].
"Mainstream" politics
In 2006, Fitrakis ran as an independent candidate for Governor of Ohio endorsed by the Green Party USA. Fitrakis was a candidate for Congress in the 12th district in 1992, running against Congressman John Kasich and for the Columbus School Board in 1995. He was the elected Democratic Ward committeeperson in the 55th ward from 1996-2000. He currently serves as a Near East Area Commissioner and ran for Columbus City Council in the primary of 2003 Columbus School Board that same year and endorsed by the Central Ohio Green Party. He served on the Africentric School Advisory Board for the Columbus Public Schools and worked with the West High School College Preparation Program[11].
Fitrakis was a committeeman, Franklin County Democratic Party, 55th Ward (1991-94, 1997-2001)[12].
Democratic Socialists of America Member
In 2006 Robert Fitrakis, Columbus State professor, Ohio, donated $250 to the Democratic Socialists of America Political Action Committee. According to DSA's Democratic Left Spring 2006,[13]
"DSA has formed a Political Action Committee—Democratic Socialists of America PAC (DSA PAC), which will raise funds to enable activity that supports or opposes candidates for federal office. By law, DSA is not permitted to expend its resources in support of or against candidates in partisan elections; however, DSA is permitted to form a PAC for this purpose...
...Only DSA members in good standing may contribute to the PAC. Because the law is so specific, all contributions are carefully screened to make sure that they are from members."[14]
The Colombus Free Press
Fitrakis is the Editor and Publisher of Columbus Ohio based The Free Press[15] as well as serving on its Board of Directors.[16].
On ACORN and Obama
Fitrakis credits ACORN with a large role in the election of Barack Obama[17].
The level of the current right wing frenzy against the Association of Communities Organizing for Reform Now (ACORN) can only be understood within the dynamics of President Barack Obama's 2008 election and John Kerry's "official" loss in 2004.
ACORN, more than any other political organization, was responsible for Obama's victory. ACORN in Ohio, and in key swing states, did what the Democratic Party used to do, but now seems incapable of doing – registering large numbers of low income and working class voters.
"The Other America" forum
January 10, 2013, 7:00 PM. Democratic Socialists of Central Ohio held a meeting, at the Northwood Building, Room 100, 2231 N. High St., Columbus.
50th Anniversary of Michael Harrington's "The Other America" at Progress Ohio. Panelists were Keith Kilty, Bob Fitrakis, Fadhel Kaboub, Kevin Boyle, Linda Cook, and Lisa Hamler-Fugitt.
Contact was Simone Morgen. [18]
References