Richard Falk
From KeyWiki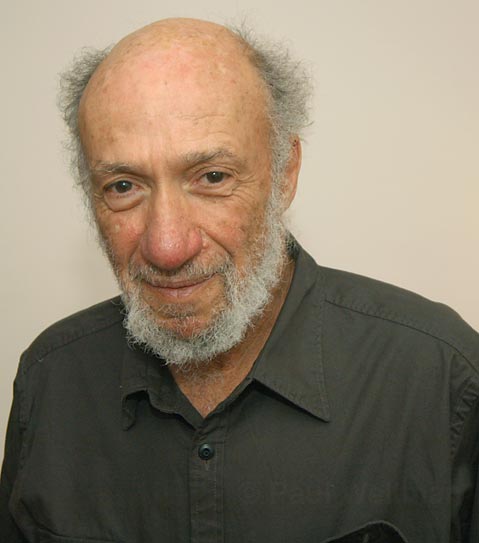 Richard Falk (born 1930) is an American professor emeritus of international law at Princeton University, the author or co-author of 20 books and the editor or co-editor of another 20 books.
Guardian
In March 1979, the New York radical magazine the Guardian issued an emergency appeal to funds in an effort to save the publication.
Over fifty supporters endorsed the appeal including Richard Falk[1]
Center for International Policy
In 1980, Richard Falk, Princeton University, served on the Advisory Board of the Center for International Policy, a project of the Institute for Policy Studies.[2]
Nuclear Weapons Freeze Campaign
Circa early 1980s, Richard Falk was an endorser of a US-Soviet Nuclear Weapons Freeze petition circulated by the Nuclear Weapons Freeze Campaign, National Clearinghouse, based in St. Louis, Missouri.
Interlink
By 1984, under the leadership of Brennon Jones, Interlink, the US affiliate of Inter Press Service had contracts servicing such prestigious media outlets as the New York Times, the Baltimore Sun, the Wall Street Journal's Los Angeles bureau, the Atlanta Journal and Constitution, the San Francisco Examiner, the Christian Science Monitor, the Long Island Newsday, CBS News, National Public Radio, Cable Network News, and Metromedia's Channel 5 in New York City.
Under a board of directors that included Peter Weiss of Institute for Policy Studies, Richard Falk of Princeton, Sen. Tom Harkin, Herbert Schiller of the University of California and ILET's academic committee, Steve Hayes of the American Field Service, and Dwain Epps of the World Council of Churches, Interlink developed far beyond merely providing an outlet for Inter Press in the United States.[3]
New York Marxist School 1986
In the "Calendar" section of The Guardian, March 5, 1986, Page 8, Richard Falk was a scheduled speaker, along with Romy Capulong, for a Friday, March 14 talk on "World Politics: The Philippine Elections"
Socialist Scholars Conference 1990
The Socialist Scholars Conference 1990, held September 6-8, at the Hotel Commodore, New York, included panels such as:[4]
Ecology, Debt Crisis and Global Green Politics
911 "Truther"
Richard Falk was one of 100 "prominent Americans" who signed an October 26 2004 statement circulated by 911Truth.org calling on the U.S. Government to investigate 9/11 as a possible "inside job".[5]
...we have assembled 100 notable Americans and 40 family members of those who died to sign this 9/11 Statement, which calls for immediate public attention to unanswered questions that suggest that people within the current administration may indeed have deliberately allowed 9/11 to happen, perhaps as a pretext for war.
Open Letter to Obama on Iran
In 2008 Richard Falk, Milbank Professor Emeritus, Princeton University signed an online petition "A Open Letter to Barack Obama on Iran".[6]
UN Rapporteur
In March 2008 Falk was appointed by the UN Human Rights Council as a special rapporteur of Palestinian affairs in the Occupied Territories. This drew criticism from the Israeli and U.S. governments, particularly in light of the fact that he compared the Israeli occupation of Gaza to the Holocaust in a 2007 article. The Israeli Foreign Ministry objected to his appointment based upon his previous writings and statements. "All we're asking for is a balanced approach," said Shahar Azani, a spokesperson for the Israeli Consulate in Los Angeles. "You do not bring forth a solution by alienating one side."[7]
The Nation
In 2009, the Editorial board of The Nation[8] included Richard Falk, Deepak Bhargava, Norman Birnbaum, Barbara Ehrenreich, Frances FitzGerald, Eric Foner, Philip Green, Lani Guinier, Tom Hayden, Tony Kushner, Elinor Langer, Deborah Meier, Toni Morrison, Walter Mosley, Victor Navasky, Pedro Antonio Noguera, Richard Parker, Michael Pertschuk, Elizabeth Pochoda, Marcus Raskin, Kristina Rizga, Andrea Batista Schlesinger, David Weir and Roger Wilkins.
At right is a video of Deepak Bhargava speaking at a The Nation forum in April 2009, on the prospects for "progressive" gains under Obama's "stealth agenda".
References