Pepe Lozano
From KeyWiki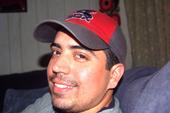 Pepe Lozano is a Chicago native and has been a writer with the People's World since 2005. He comes from an activist family and has lived on the city's southwest side in a predominantly Mexican American community his whole life. Lozano covers a range of daily local and national stories, mostly in the Chicago area, having to do with progressive political campaigns, workers and immigrant rights, youth and student struggles, as well as the fight for affordable health care and other social justice initiatives and grass-roots people's movements. Lozano also frequently writes about people's culture, such as sports, music, films and entertainment[1].
Young Communist League
In 2005 Pepe Lozano was a Chicago member of the Young Communist League USA.[2]
St. Louis forum
Nearly 80 people attended the Missouri/Kansas Friends of the People's Weekly World's third annual "Working Class Media and Democracy" forum held at the Friends Meeting House, St.Louis Missouri Oct. 20, 2006.
Forum speakers included Bernie Hayes, the author of "The Death of Black Radio"; Pepe Lozano, reporter for the PWW; and Lori Reed, former reporter for Take Five magazine. Denise Lieberman from the Missouri Voter Protection Coalition moderated the event.
Lozano told participants that "the People's Weekly World is continuing my father's legacy." Rudy Lozano, a labor organizer and immigrant rights activist from Chicago's Mexican American community, helped elect Chicago's first and most progressive African American mayor, Harold Washington, to office in 1983. Rudy Lozano was assassinated in his home shortly thereafter. Many believe the assassination was politically motivated.
Pepe Lozano also talked about the Iraqi death toll, which now stands at 650,000 civilian dead, and the Bush administration's continuing lies. He said, "The war has cost us $300 billion and close to 3,000 U.S. soldiers' lives."
Lozano added, "The PWW keeps us informed." He urged the audience members to subscribe.
The forum raised over $3,000 for the People's Weekly World national fund drive and garnered three new subscribers.[3]
Communist Party USA
In September 2006 the Peoples Weekly World[4]listed several members of the Illinois Communist Party USA.
Joan Elbert, Barbara Russum, Bea Lumpkin, William Appelhans, Bill Mackovich, Carolyn Black, Carroll Krois, Dee Myles , Doug Freedman, Frank Lumpkin, John Bachtell, Kevin Collins, Lance Cohn, Mark Almberg, Marguerite Horberg, Martha Pedroza, Mike Giocondo, Pepe Lozano, Roberta Wood, Scott Marshall, Shelby Richardson, Sijisfredo Aviles, Sue Webb, Terrie Albano.
Latinos for Peace
On October 31 2009, Latinos For Peace issued a statement calling for "no escalation of the war in Afghanistan and for expedited withdrawal of U.S. troops from Iraq and Afghanistan as well as an end to the coup government in Honduras".
More than 100 activists endorsed the call, including Pepe Lozano, Chicago, IL.[5]
References