Patricia Jehlen
From KeyWiki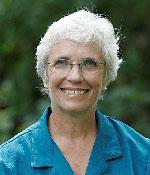 Patricia D. Jehlen is a pro-socialist State Senator from Massachusetts.
Senator Patricia Jehlen is currently serving her second term in the Massachusetts Senate.
She is Senate Chair of the Committee on Elder Affairs and Vice-Chair of the Committee on Municipalities and Regional Government.
She is Co-Chair of the Caucus of Women Legislators, Co-chair of the MBTA Caucus, and chair of the Mystic River Caucus.
She also serves on the Committee on Children and Families, the Committee on Healthcare Financing, and the Committee on Steering and Policy. She represents the Senate on the Long Term Care Advisory Committee to the Secretary of Health and Human Services. She also serves on the Expert Panel on End of Life Care at the Department of Public Health.[1]
Legislative acheivements
In 2010 , Gov. Deval Patrick signed Jehlen's bill banning the use of lacquer sealers in floor finishing.
Sen. Jehlen passed the first reform of child labor laws since the 1930s.
Her top legislative priorities are equitable and excellent education, universal and affordable health care, and jobs with decent wages and benefits, including paid sick days.
In the area of elder services, her priority making sure that seniors of all income levels can find housing and services that meet their needs, whether in the community or in institutions. She supported the VNA affordable assisted living facilities, the new Capen Court housing complex for Somerville and Medford seniors, and proposed additional housing on the Alewife Brook Parkway site.
In 2010, she worked to pass the Silver Alert bill to help find people with dementia who wander and the Commission on Falls Prevention to educate people to prevent the most common cause of injury for seniors and a frequent cause of their hospitalization and death. [2]
Background
Patricia Jehlen, is a former history teacher and VISTA volunteer, graduated from Swarthmore College, received a Masters degree in teaching from Harvard University, and completed Master's course work in history at University of Massachusetts Boston.[3]
Political career
From 1976 to 1991, she served on the Somerville School Committee, as chairman in 1980 and 1988. She was among the founders of the CHOICE program, a public school alternative elementary program. On the state level, she helped found the Council for Fair School Finance, which brought the successful lawsuit which led to the education reform of 1993, and brought hundreds of millions of dollars in new state aid to communities.
Jehlen served from 1991 to 2005 in the Massachusetts House of Representatives, where she served as Co-Chair of the Women's Caucus, Co-Chairman of the Progressive Legislator's Group (PLG), Co-Chairman of the Elder Caucus, and Vice-Chairman of the Committee on Elder Affairs. Among her successful legislation were bills to increase literacy for blind people, ensure the rights of people living with mental illness, and provide compensation for the wrongfully convicted. She helped lead the fight to increase the minimum wage, and to target tax cuts to working families by increasing the earned income tax credit and child care credit, and increasing the senior circuit breaker.[4]
Democratic Socialists of America
DSA award
In 2002, the 25th annual Debs-Thomas-Bernstein awards of Boston Democratic Socialists of America were presented to State Representatives Patricia Jehlen and Anne Paulsen at a catered reception on Thursday, June 13 at the home of Marcia Peters and David Karaus.
Pat Jehlen (D-Somerville) is in her 6th term in the House of Representatives after serving for many years on the Somerville School Committee. She has focused on education, affordable health care, jobs with decent wages and benefits, paid family leave, and reducing the cost of prescription drugs. Pat has also been active in support of the struggle for democracy and "sustainable development" in Haiti.
These awards have been presented annually since 1977 to honor deserving activists and to raise funds for the work of Boston DSA.[5]
Pat Jehlen remembered her family voting for socialist Norman Thomas, as she accepted the award named after him.[6]
DSA support in 2004
According to to the Boston Democratic Socialists of America newsletter, The Yankee Radical, September 2004, page 8, Boston DSA endorsed several State House of Representatives in 2004. These included Pat Jehlen Incumbent – Democrat (Somerville).[7]
DSA "on the ground" support
According to Boston Democratic Socialists of America newsletter, The Yankee Radical, March 2006.[8]
We (Boston Democratic Socialists of America) continued our electoral work with the Massachusetts Alliance (formerly the Commonwealth Coalition), a grouping of unions, civil rights groups and other progressive forces who strive to provide effective support in a targeted number of state legislative races. Through the Alliance we strengthened our relationship with key allies and, by door-knocking, phone-banking and mailings, helped elect Linda Dorcena Forry, Chris Speranzo and Pat Jehlen to the State House. Boston DSA also supported (on our own) the successful City Council re-election races of Felix Arroyo in Boston and Denise Provost in Somerville.
Our plans for 2006 include projects voted as priorities by DSA's recent National Convention, especially focusing on the low-wage economy (i.e., Wal-Mart, healthcare). And we'll maintain our involvement with the Alliance—currently we're working on the State Rep. races of Claire Naughton in Foxboro and (again on our own) Denise Provost in Somerville.
2006 Debs-Thomas-Bernstein Awards
On September 24, 2006, Boston Democratic Socialists of America presented its annual Debs-Thomas-Bernstein Award to "our longtime comrade, Director of Massachusetts Neighbor to Neighbor Harris Gruman". Hosted by former Neighbor to Neighbor Director John Maher and Co-Chaired by Senator Pat Jehlen and MA AFL-CIO Vice President Ed Collins, the event was also a fundraiser for both Boston DSA and the Mass Alliance Some Alliance endorsed candidates were among the attendees, including Denise Provost, Jarrett Barrios, Willie Mae Allen, Claire Naughton and Will Brownsberger. Political Director Georgia Hollister Isman explained how the Mass Alliance helps elect progressives to the MA legislature, and introduced some of the candidates.
Pat Jehlen and John Mayer noted how Harris combines the skills and abilities of an ace precinct captain and shrewd political strategist with a vast knowledge of the more obscure Austria, Italy, which undoubtably comes in handy on the campaign trail.
Hosts were John Maher and Ellen Sarkisian, "perennial" MC was Julie Johnson of the Mass Teachers Association and DSA, primary organizers were Susan Davidoff and Mike Pattberg.[9]
2010 Debs-Thomas-Bernstein Awards
The 2010 Debs-Thomas-Bernstein Awards, sponsored by Boston Democratic Socialists of America, took place Tuesday, June 13, 6:30—8:30 P.M., at the Jamaica plain home of environmentalist Marcia Peters and David Karaus.
2010 honorees were "two champions of social justice and grassroots democracy: Georgia Hollister Isman and Jack Clark". Honorary Co-Chairs for the event were MA AFL-CIO President Robert Haynes and State Senator Patricia Jehlen (D-Somerville), with special guest Senator Sonia Chang-Diaz (D-Boston).[10]
2012 DSA award
At the 2012 awards reception of Boston Democratic Socialists of America, held on June 18 at 56 Perkins Street, Jamaica Plain, at the home of Marcia Peters and David Karaus, Andrea Miller, former Executive Director of NARAL Pro-Choice Massachusetts, was honored.
Honorary Co-Chairs for this event were AFL-CIO Vice President Ed Collins and State Senator Patricia Jehlen. [11]
DSA endorsement
In 2010, State Sen. Patricia D. Jehlen of the 2nd Middlesex District, was included in a list of the mainly Massachusetts candidates endorsed by the Boston Democratic Socialists of America, published in the The Yankee Radical:[12][13]
As chair of Elder Affairs in the Senate, Pat has supported and helped pass legislation to assist seniors in making choices about their quality of care, regardless of finances. Pat has also worked to implement paid sick days, ensure quality education for all kids, make healthcare affordable and universal, and for decent wages and benefits. She has also Co-Chaired a number of DSA fundraisers.
2014 Debs-Thomas-Bernstein Award
Boston Democratic Socialists of America's Debs-Thomas-Bernstein Awards Reception, took place Sunday, June 8, at the Workmen's Circle, 1762 Beacon Street, Brookline.
Honorary Chairs for the DSA Awards Reception were;
Former Rep. Barney Frank; Rep. Ruth Balser; Sen. Patricia Jehlen; Dick Bauer—Co-Chair, New England Jewish Labor Committee; Arthur Bernstein—former YPSL, brother of Julius Bernstein; Jules Bernstein—labor attorney; Sheila Decter—Director, Jewish Alliance for Social Action; Ellen Feingold—former Director, Jewish Community Housing for the Elderly; Michael Felsen—past president, Workmen's Circle; Shelagh Foreman—Director, Massachusetts Peace Action; David Harris—Managing Director, Charles Hamilton Houston Institute for Race and Justice, Harvard Law School; Georgia Hollister Isman—Director, Mass Alliance; John McDonough—Director, Center for Public Health Leadership, Harvard School of Public Health; Rabbi Barbara Penzer—Co-Chair, New England Jewish Labor Committee; Steve Tolman, President, Massachusetts AFL-CIO; Rand Wilson—Communications and Policy Director, SEIU Local 888.[14]
State Senate seat
In 2005, in an intense primary on August 30th, and again in the general on September 27th, Pat Jehlen won back-to-back landslide victories to take the State Senate seat open since Charlie Shannon died this past spring.
The Senate district, including most of Somerville, all of Medford and Winchester, and part of Woburn, will now have one of the most progressive legislators in the state representing it in the Senate.
According to former Boston Democratic Socialists of America Chair and Director of Massachusetts Neighbor to Neighbor, Harris Gruman, Jehlen had the united sup port of the progressive movement. The Political Committee of the former Commonwealth Coalition, by now staffed and housed at Neighbor to Neighbor, came out strongly for Jehlen. Boston Democratic Socialists of America, together with other member organizations like Neighbor to Neighbor, MassEquality, the teachers ' unions, SEIU, NOW and NARAL helped her identify the best staff for her campaign, fundraise, recruit volunteers, and send mail to the district. Together with local forces, like the Progressive Democrats of Somerville, the "progressive movement was able to win the race based on intensive shoe leather campaigning".
All 45 precincts of the Senate district were canvassed as thoroughly as 11-precinct Rep districts had been in recent Coalition supported races. This helped give Jehlen her landslide and "continued the progressive drive that elected Carl Sciortino in Somerville/Medford and Ed Augustus in Worcester in 2004 and Linda Dorcena Forry in Finneran's former district earlier this year."
Our progressive electoral coalition is combining principles and pragmatism, and especially state-of-the-art campaign management, to transform Massachusetts state politics. It could be a model for the nation![15]
"Provost Steamroller Rolls On…"
Dick Bauer was active in the Provost campaign and is a member of UAW Local 2320. In an article "Provost Steamroller Rolls On…" in Boston Democratic Socialists of America newsletter, The Yankee Radical, March 2006, Bauer wrote;[16]
On January 10, the DSA-endorsed candidate Denise Provost won a landslide victory (62%) in the special election for State Representative in Somerville's 27th Middlesex District. Somerville DSAers were mobilized with a campaign mailing and follow up phone calls, and several were active members of Denise's campaign committee.
The special election was held to fill the vacancy created when Pat Jehlen was elected to the State Senate in another special election. Denise, a three-term Somerville Alderman-at-Large, was supported by Jehlen, and also by State Representative Carl Sciortino, who represents the north and west sections of Somerville along with parts of Medford. Denise now joins Jehlen and Sciortino to give Somerville one of the most progressive delegations in the state.
Bernie Sanders fundraiser
On June 13 2006, almost 50 supporters attended a fundraiser at the Somerville Massachusetts home of Dick Bauer and Roberta Bauer to help Congressman Bernie Sanders in his quest to become the next U.S. Senator from Vermont. The reception, organized by local volunteers as part of a national project of the Democratic Socialists of America Political Action Committee, raised almost $5,700 for the Sanders Campaign. Sponsors of the event included Boston City Councilor Felix Arroyo, State Senator Patricia Jehlen, and State Representatives Anne Paulsen, Carl Sciortino, Alice Wolf and Denise Provost. Denise Provost was also one of the featured speakers, along with DSA member Rand Wilson of IUE-CWA 201, and Bernie sanders' son Levi Sanders. [17]
Health Care "hero"
According to Michael Carr, campaign manager for the Health Care Amendment Campaign, writing in Boston Democratic Socialists of America's The Yankee Radical, August 2006;
"The proposed Health Care Constitutional Amendment that would ensure every Massachusetts resident access to comprehensive and affordable health care was scheduled to receive its final vote on July 12th when the Legislature reconvened in Constitutional Convention...
The Health Care Amendment received its initial approval at the July 2004 ConCon on a 153-41 vote, and only needed 50 votes in this ConCon to get on the November 2006 ballot. But instead of an up or down vote, the ConCon decided 118-76 to send the Amendment to a special committee for further study.
Legislators opposed to sending the Amendment to committee argued that affordable, comprehensive and equitably financed health care should be part of the state's constitution and that the Amendment was necessary to make sure the new health reform law is implemented properly. They also argued that the Amendment would be available if additional reforms were needed.
Health Care Heroes of the day included Senators Steve Tolman, Mark Montigny, Marc Pacheco, Pat Jehlen and Representatives Ruth Balser, Deborah Blumer, Alice Wolf, and Jamie Eldridge".[18]
Supported Progressive Health Care Reform
In late 2009, Patricia Jehlen was one of more than 1,000 state legislators to sign a letter entitled "State Legislators for Progressive Health Care Reform". The letter was a project of the Progressive States Network and was developed in consultation with national health care reform advocates, including the AFL-CIO, AFSCME, Community Catalyst, Families USA, Herndon Alliance, National Women's Law Center, Northeast Action, SEIU, and Universal Health Care Action Network. The letter reads in part,[19]
"Failure to pass national comprehensive health reform now will further jeopardize state and local budgets, undermining public services like education, public safety, and transportation infrastructure... We, the undersigned, call on President Obama and the Congress to enact bold and comprehensive health care reform this year – based on these principles and a strong federal-state collaboration – and pledge our support as state legislators and allies in pursuit of guaranteed, high quality, affordable health care for all."
Reference