Mike Elk
Jump to navigation
Jump to search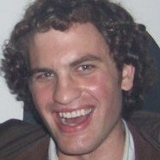 Mike Elk is a third-generation union organizer who writes for Campaign for America's Future. He previously worked for the United Electrical, Radio, and Machine Workers.[1]
Elk has worked the Obama-Biden campaign. He has appeared as a commentator on CNN, Fox News, and NPR, and writes frequently for The American Prospect, In These Times, Huffington Post, Alternet, and Truthout.[2]
He is a regular commentator on the Democratic Socialists of America's Talking Union Blog.
Fundraiser for VW workers
On April 18, 2014, Chattanooga for Workers hosted a potluck fundraiser to help send some Volkswagen workers to Washington DC for a national speak out on the truth about working at Volkswagen, their experiences at the plant and the situations that lead up to their injuries. Also their experiences in the UAW organizing drive, and where they are now --unemployed because of their injuries. The fundraiser was held at St. Marks United Methodist Church, in North Chattanooga.
SEIU local 205 organizer Kate Sheets opened up for the event, and introduced the speakers. Guest speakers included two former employees who were fired after both men were injured on the job, labor journalist Mike Elk, Brian Merrit of Mercy Junction, Jared Story of Concerned Citizens for Justice and United Campus Workers, and Michael Gilliland of Chattanooga Organized for Action.
As part of this event, attendees broke out into groups to brainstorm on ways to advance their communities and work forces. After everyone got back together, Chris Brooks of Chattanooga for Workers and a Tennessee Education Association organizer collected and put into shape the ideas for further discussion and action.
A.J. Sorenson reported the event for the People's World.[3]
DSA Chattanooga Closed Facebook Group
Chattanooga Democratic Socialists of America Closed Facebook Group members, as of June 2 2017 included Mike Elk .[4]
References