Mark Udall
From KeyWiki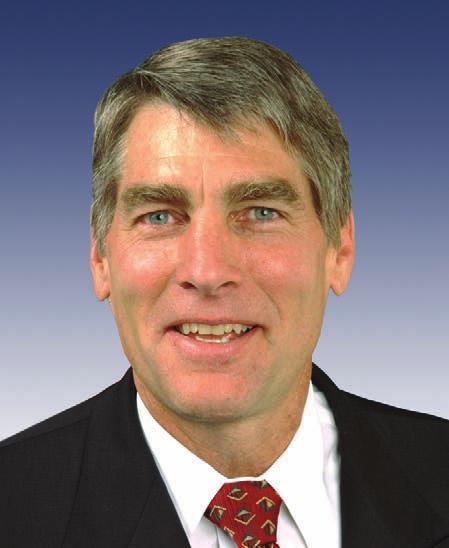 Mark Udall is a Democratic member of the United States Senate, representing the state of Colorado.
The people of Colorado elected Mark Udall to the U.S. Senate in 2008. Prior to that, he represented the state's 2nd Congressional District for five terms (from 1999-08). He also served one term in the Colorado State Legislature as a member of the General Assembly (1997-99), representing the 13th District, which encompassed the community of Longmont and parts of southern Boulder County.
Mark Udall and his wife, prominent attorney and conservationist Maggie Fox, have two children: a son Jed and a daughter Tess . They live near Eldorado Springs in Boulder County.[1]
Background
Mark Udall was born on July 18, 1950, in Tucson, Arizona, but has spent his entire adult life in Colorado. After graduating from Williams College in 1972, he moved to Colorado's Western Slope and began a long and successful career with the Colorado Outward Bound School as a course director and educator from 1975-85 and as the organization's executive director from 1985-95. He is an avid mountaineer and has climbed or attempted some of the world's most challenging peaks, including Mt. Everest.
His father, Morris Udall, served in the U.S. House of Representatives for 30 years and ran for the Democratic nomination for President in 1976. His uncle, Stewart Udall, was widely revered for his accomplishments while serving as Secretary of the Interior under U.S. Presidents Kennedy and Johnson. In 2008, Mark's cousin, Tom Udall, was elected to the Senate from New Mexico.[2]
Committees
In the U.S. Senate, Mark Udallserves on four committees: Armed Services, Energy and Natural Resources, the Select Committee on Intelligence and the Special Committee on Aging. Reinforcing his priority of protecting our Western lands, Mark chairs the National Parks Subcommittee of the Energy and Natural Resources Committee. Mark's committee assignments give him a platform to address many issues important to Colorado, including national security, energy, the economy, clean energy jobs, and natural resources. [3]
Planned Parenthood
Udall received $10,000 in lobbying funds from Planned Parenthood in 2008.
Supported by Council for a Livable World
The Council for a Livable World, founded in 1962 by long-time socialist activist and alleged Soviet agent, Leo Szilard, is a non-profit advocacy organization that seeks to "reduce the danger of nuclear weapons and increase national security", primarily through supporting progressive, congressional candidates who support their policies. The Council supported Mark Udall in his successful 2008 Senate run as candidate for Colorado.[4] He has also been previously supported by the Council.[5]
The Wilderness Society
On April 29, 2010, The Wilderness Society held a celebration for the 50th anniversary of Arctic National Wildlife Refuge. The Society's president, William H. Meadows joined Senators Tom Udall (D-NM) and Mark Udall (D-CO), together with Rep. Ed Markey (D-MA) in addressing the event. Also speaking were Luci Beach, Tom Campion, Brian Moore, Evan Hirsche, Mary Beth Beetham and Debbie Sease.[6]
External links
References