Marilyn Calderon
Jump to navigation
Jump to search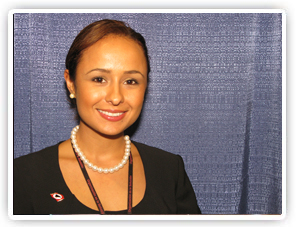 Marilyn Calderon is married to Jose Zapata Calderon.
She is a National Vice President of the United Farm Workers of America (UFW).[1]
Staffer for Judy Chu
Marilyn Calderon was once a staffer for Judy Chu, when Chu was a California State Rep.
Marilyn Calderon, who served on Chu's legislative staff in the Assembly and now works for the United Farm Workers, said her former boss always encouraged her employees to aim high and insisted they remember they were there to help people who needed them.
Calderon recounted a 2004 meeting in a sun-baked field in Shafter with farm workers and others trying to build support for Chu's proposed legislation to protect field hands from sometimes-fatal sunstroke. On the ride back to Los Angeles, Calderon said she was drained but Chu seemed energized.
"She kept talking about how to move forward, what should be included, what the strategy should be," Calderon said. "She's a hard, hard worker."[2]
UFW President
In 2010, Marilyn Calderon, was President of the United Farm Workers and a naturalized US citizen. She claimed that "three-fourths of the farmworkers in America are undocumented and the farming industry would collapse if all the illegal immigrants had to leave."[3]
References