Keith Kilty
From KeyWiki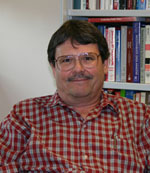 Keith Kilty was a faculty member in the Ohio State University College of Social Work from 1978 to 2007. For over thirty years, he has been an active member of the Society for the Study of Social Problems, where he served as Vice President and chaired the Poverty, Class, and Inequality Division. He is also a long-time member (and former Treasurer) of the Social Welfare Action Alliance (a national organization of progressive workers in social welfare). While a faculty member at Ohio State University, he was active with the Ohio State University chapter of the American Association of University Professors, including serving as Vice President, Secretary, and member of the Board. His research interests focused on poverty and inequality in the United States, particularly for women and minorities of color[1].
The Free Press
The Free Press in Ohio is run by the Columbus Institute for Contemporary Journalism[2].
CICJ Board of Directors includes;
"The Other America" forum
January 10, 2013, 7:00 PM. Democratic Socialists of Central Ohio held a meeting, at the Northwood Building, Room 100, 2231 N. High St., Columbus.
50th Anniversary of Michael Harrington's "The Other America" at Progress Ohio. Panelists were Keith Kilty, Bob Fitrakis, Fadhel Kaboub, Kevin Boyle, Linda Cook, and Lisa Hamler-Fugitt.
Contact was Simone Morgen. [3]
References