Joslyn Williams
Jump to navigation
Jump to search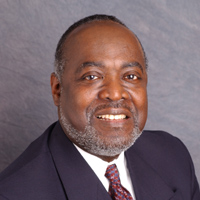 Template:TOCnestleft Joslyn "Jos" N. Williams is the President of the Metropolitan Washington Council (of the AFL-CIO).[1]
Background
Williams became the first African-American president of the Metropolitan Washington Council, AFL-CIO in 1982. This labor council, chartered in 1896, boasts 175 local unions representing 150,000 union members in the nation's capital as well as suburban Maryland .
Williams emigrated to the USA from Jamaica when he was 16, and acquired a B.A. degree from Howard University in Washington, D.C. and attended two years of law school at Dalhousie University in Halifax , Nova Scotia. When he returned to Washington, he began his career at the Library of Congress.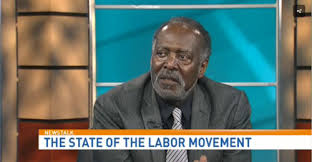 During his time there, he became a union activist, first serving as shop steward for Local 1826, American Federation of Government Employees (AFGE). In 1970, he became president of the local, and oversaw an internal organizing campaign which increased the membership from 100 to 600 over two years.
From 1972-1978, Williams served as Executive Director of Council 26, American Federation of State, County and Municipal Employees , which represented nearly 5,000 federal workers. In 1978, he was appointed Executive Assistant to the President of the Metropolitan Washington Council, AFL-CIO.
During his tenure as president of the Metropolitan Washington Council, AFL-CIO, Williams has adroitly balanced the interests of the 175 affiliated locals, which represent members from the transportation, telecommunications, health care and construction industries as well as the hospitality, entertainment, public utility and federal and public sectors. Today, over 95% of eligible local unions are affiliated. Williams also oversaw the formation of the council's charitable United Way -funded arm, the Community Services Agency, in 1991, and serves as the president of its Board of Trustees.
Representing the AFL-CIO, Mr. Williams has traveled to Israel , Central America , and to South Africa and Haiti as an official election observer. He served for a year as an Assistant Director of the Field Mobilization Department of the AFL-CIO. He is an original member of the Central Labor Council Advisory Committee which advises the President of the AFL-CIO about local labor council needs, activities and structure, and currently serves as 2nd Vice-President of the Maryland State and DC AFL-CIO, the state labor federation.[2]
DSA Conference delegate
In 1983 Williams was a District of Columbia, Maryland delegate to the Democratic Socialists of America conference in New York City, October 14-16, 1983.[3]
DSA Democrat
In 1992, three members of Washington DC Democratic Socialists of America, Rick Powell, Hilda Mason and Joslyn Williams were elected as At large members of the D.C. Democratic State Committee. A fourth "DSAer", Richard Rausch was defeated.[4]
CBTU Trustees
As of 2009, Jos Williams was a trustee of the Coalition of Black Trade Unionists.[5]
Labor Campaign for Single Payer
In 2009 Jos Williams, President DC Metro Central Labor Council served on the National Advisory Board and the Steering Committee of Labor Campaign for Single Payer.
Equality and Jobs for the 99%:Economic Justice for All
A public event sponsored by Democratic Socialists of America, "Equality and Jobs for the 99%:Economic Justice for All", was held November 11, 2011; 7:00 p.m. at St. Stephen and Incarnation Church, 1525 Newton NW, Washington, D.C.
Speakers were;
DSA, the principal U.S. affiliate of the Socialist International, is the largest socialist political organization in the country, with more than 6,000 members and active locals in more 40 U.S. cities and college campuses. DSA Locals in New York, Boston, Philadelphia, Chicago, and Wichita, among others, have taken an active role in the Occupy Wall Street, Occupy Freedom Plaza, and other Occupy protests in support of jobs and economic justice.
This meeting was organized in conjunction with the 15th National Convention of Democratic Socialists of America, which is being held at the Sheraton Premiere at Tysons Corner November 11-13, 2011.[6]
References