John Pietaro
From KeyWiki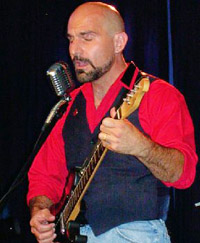 John Pietaro is a New York Communist Party USA member and musician.[1]
Music/activism
John Pietaro is a cultural worker and labor organizer from New York. He is a contributing writer to the People's World, Political Affairs, Z Magazine, Portside and other progressive publications.
As a performer, Pietaro has shared the stage with artists such as Pete Seeger, Alan Ginsberg, Amiri Baraka, David Rovics, Fred Ho, Bev Grant, Anne Feeney and Ray Korona[2].
References