John Maher
From KeyWiki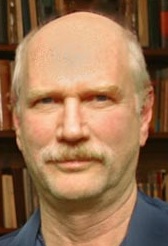 John Maher was an organizer for Students for a Democratic Society in the 1960's. He worked in a factory, taught in Cambridge and Somerville public schools, was director of education and outreach for Oxfam, and was executive director of Neighbor to Neighbor, which works for progressive working class power in Massachusetts politics. He is on the steering committee of the Eastern Massachusetts campaign to Fund Our Communities / Cut Military Spending 25%. He recently published Learning from the Sixties: Memoir of an Organizer.[1]
Massachusetts Committee to Abolish HUAC
As at February 28, 1969, John F. Maher, Jr. served on the Executive Committee of the Massachusetts Committee to Abolish the House Un-American Activities Committee.[2]
N2N
After many years as an anti-war organizer, Boston Teachers Union steward and Director of Education and Outreach for Oxfam, in the 1990s John Maher joined Neighbor to Neighbor (N2N). He started as an organizer of the Salvadoran coffee boycott and then helped lead the redirection of N2N from Central American work to domestic reforms.
He led the Jobs with Justice/N2N campaign for single payer health care through successful local referenda in 1994. As Director of Massachusetts N2N, Maher focused on grassroots organizing and leadership development in the state's low-income communities, and involvement in the Working Family Agenda, a coalition Maher helped found in 1997.[3]
N2N is now working to build a progressive majority in state politics.
Democratic Socialists of America
In 2006 John Maher was a member of Boston Democratic Socialists of America and a former Director of Massachusetts Neighbor to Neighbor.[4]
Debs-Thomas-Bernstein Awards Reception
2001
On June 12, 2001, John Maher was a patron of the annual Debs-Thomas-Bernstein Awards reception which is hosted by Boston Democratic Socialists of America. The Debs-Thomas-Bernstein Award is presented to "leaders who fight for democracy, here at home and around the world". Ed Clark, Honorary Vice Chair of Democratic Socialists of America; and Communist Party USA-linked Dessima Williams received the Debs-Thomas-Bernstein Award, while DSAer John Maher received the Michael Harrington Lifetime Achievement Award. DSAer David Knuttunen; Boston-based "social justice" organization Neighbor to Neighbor; and In These Times members Abby Rockefeller and Lee Halprin were benefactors of the reception. The reception took place at the home of DSAer Marcia Peters and her husband David Karaus in Jamaica Plain.[5]
John Maher remembered how as a young radical from Texas he first came to Boston in 1962 to work for the H. Stuart Hughes campaign for U.S. Senate (against Ted Kennedy!), receiving unexpected help and friendship from trade unionists like Arnold Dubin and Nick Roussos. He explained how socialist insights can help combat current right-wing anti-tax sentiments by distinguishing between the regressive payroll tax, which few politicians wish to cut but should be, and taxes on the rich which could be used to benefit the many, thus returning some "surplus value" to those who created it."[6]
2006
On September 24, 2006, Boston Democratic Socialists of America presented its annual Debs-Thomas-Bernstein Award to "our longtime comrade, Director of Massachusetts Neighbor to Neighbor Harris Gruman". Hosted by former Neighbor to Neighbor Director John Maher and Co-Chaired by Senator Pat Jehlen and MA AFL-CIO Vice President Ed Collins, the event was also a fundraiser for both Boston DSA and the Mass Alliance Some Alliance endorsed candidates were among the attendees, including Denise Provost, Jarrett Barrios, Willie Mae Allen, Claire Naughton and Will Brownsberger. Political Director Georgia Hollister Isman explained how the Mass Alliance helps elect progressives to the MA legislature, and introduced some of the candidates.
Pat Jehlen and John Mayer noted how Harris combines the skills and abilities of an ace precinct captain and shrewd political strategist with a vast knowledge of the more obscure Austria, Italy, which undoubtably comes in handy on the campaign trail.
Hosts were John Maher and Ellen Sarkisian, "perennial" MC was Julie Johnson of the Mass Teachers Association and DSA, primary organizers were Susan Davidoff and Mike Pattberg.[7]
2007
On September 27, 2007, Boston Democratic Socialists of America presented its annual Debs-Thomas-Bernstein Award to couple Marie Kennedy and Chris Tilly, "two long-time champions of economic justice and grassroots democracy". The awards reception took place at the home of Marcia Peters and David Karaus. Honorary Co-Chairs for the event were Boston City Councilor Felix Arroyo and Elaine Bernard, Director of the Harvard Law School Labor and Worklife Program. David Knuttunen MC'd the event, Carline Desire from the Association of Haitian Women in Boston presented the award, and East Boston State Rep candidate Gloribell Mota made a speech at the event.[8][9]
John Maher was a supporter of the event.
2009
On June 30, 2009, Boston Democratic Socialists of America presented its annual Debs-Thomas-Bernstein Award to Professor, author, and health care reformer Rashi Fein, along with the winners of a union election at St. Elizabeth's Medical Center in Brighton, accepted by Sonia Marshall, the key organizer of the campaign. Sheila Decter of the Jewish Alliance for Law and Social Action presented the award to Rashi Fein. The event was held at the home of Marcia Peters and David Karaus. Mike Fadel of SEIU Local 1199 (formerly Boston DSA staff person) and the AFSCME-affiliated New England Organizing Project were benefactors of the event.[10][11]
John Maher was a patron and supporter of the event.
New World Foundation mission
In 2005 Maher to be part of a team sent by the New World Foundation to assess the strengths, weaknesses, and needs of power building organizations in 11 areas around the country. [12]
Our focus was on organizations that build a base in the community, recruit new activists, develop working class leaders, and construct broader coalitions around a strategic plan to influence public policy.
One area we looked at was Massachusetts. Here the Working Family Agenda Coalition of unions, community groups, and advocacy organizations comes to agreement every year around legislative priorities that would benefit working people. Then it mobilizes supporters and campaigns to get these issues passed by the state legislature.
References