Joe Uehlein
From KeyWiki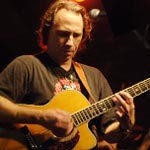 Joseph B. (Joe) Uehlein is the former secretary-treasurer of the AFL-CIO's Industrial Union Department and former director of the AFL-CIO Center for Strategic Campaigns; he is a founder and board member of Ceres and a member of the National Advisory Board of the Union of Concerned Scientists. He is now organizing the Labor Network for Sustainability dedicated to rallying trade unionists for economic, social and environmental sustainability.[1]
He is also Solo artist and band leader (the U-Liners).[2]
Activism
Uelien has37 years experience in all aspects of trade union work, including major focus in organizing, bargaining, strategic campaigns, coalition building, and art and activism. he is President of the Labor Heritage Foundation and a Board Member, Festive Revolution. he also serves on the Board of Directors, Global Labor Strategies.[3]
DSA member
In 1996, Joe Uehlein was the newly elected Secretary Treasurer of the AFL-CIO Industrial Union Department and member of Democratic Socialists of America.[4]
Labor Heritage Foundation
In 1997 Joe Uehlein was president of the Labor Heritage Foundation.[5]
Ceres
Uehlein serves on the Ceres Board of Directors.[6]
National Jobs For All Coalition
In 2010, Joseph B. Uehlein, Pres., Labor Heritage Fdtn, & former Dir., Strategic Campaigns, AFL-CIO, was listed as serving on the advisory board of the Democratic Socialists of America dominated National Jobs For All Coalition.[7]
External links
References