James Bradford
From KeyWiki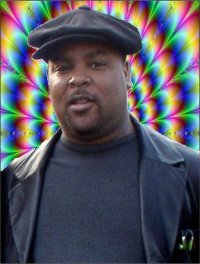 James M Bradford ...
Communist Party USA
In September 2006 the Peoples Weekly World listed several members, or supporters of the Pennsylvania Communist Party:[1]
Asad Ali, Billie Penn Johnson, Denise Edwards, Donna Puleio Spadaro Dr A S Mahdi Ibn-Ziyad, Gary Puleio (In Memoriam), George Edwards, Joe Kopnitsky, Ken Heard, Ben Sears, Dave Bell, Debbie Bell, Diane Mohney & John Vago, Evie Horwitz & Larry Horwitz , Frances Gabow, The Incognito Family, James Bradford, Jimmie Wayne Moore, June Krebs, Leonard Pepper, Rookie Perna, Rosita Johnson, Sharon Hurley.
Supporting the Peoples World
A crowd of 90 supporters turned out for the annual People's Weekly World in Philadelphia December 2009 to honor United Steelworkers Local 404 as well as longtime People's World supporter Lou Incognito. The banquet honored Local 404 for its role in building the labor movement locally and for the union's role nationally in organizing the Blue Green Alliance. Their award was accepted by local president Lindsay Patterson, who in turn presented a plaque to retiring subdistrict director Donald Harper. Also in attendance were USW District 10 director John De Fazio and Assistant Director John Zanetti, who both traveled from Pittsburgh for the event.
James Bradford closed the program with a demonstration of the new People's World website and the extensive possibilities it presents for political and social justice activists[2].
References