Jack Metzgar
From KeyWiki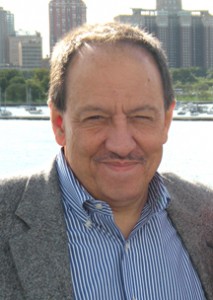 Jack Metzgar is a Chicago based academic and socialist activist.
Open letter to Andy Stern
On May 1 2008, Jack Metzgar an Emeritus Professor of Humanities, Roosevelt University signed an open letter to SEIU president Andy Stern in protest at SEIU move to force its local United Healthcare Workers into trusteeship.
"We are writing to express our deep concern about SEIU's threatened trusteeship over its third largest local, United Healthcare Workers (UHW). We believe that there must always be room within organized labor for legitimate and principled dissent, if our movement is to survive and grow. Putting UHW under trusteeship would send a very troubling message and be viewed, by many, as a sign that internal democracy is not valued or tolerated within SEIU. In our view, this would have negative consequences for the workers directly affected, the SEIU itself, and the labor movement as a whole. We strongly urge you to avoid such a tragedy."
How Class Works
The "How Class Works - 2008" conference held at Stony Brook, New York, June 5 - 7, 2008, Center for Study of Working Class Life, proposed speakers list included: Sam Anderson, Catherine-Mercedes Brillantes Judge, Pedro Caban, Fuat Ercan, Claudia Fegan, Bill Fletcher Jr, Tami Gold, Elizabeth Hoffman, Sara Jarayaman, Stathis Kouvelakis, Sherry Linkon, Meizhu Lui, Manning Marable, Jack Metzgar, Nelson Motto, Manny Ness, Bertell Ollman, Jeff Perry, Catherine Pouzoulet, Dave Roediger, Andrew Ross, John Russo, Vinny Tirelli, Michelle Tokarczyk, Richard Trumka and Joe Wilson.
Conference organiser was Michael Zweig Director, Center for Study of Working Class Life, Department of Economics State University of New York ,Stony Brook, NY[1].
DSA member
Jack Metzgar was named as a member of Democratic Socialists of America, in Democratic Left, January/February 1991 issue, page 16.
In 2009, Jack Metzgar is the author of Striking Steel: Solidarity Remembered, Roosevelt University Emeritus Professor of Humanities, and a member of Chicago Democratic Socialists of America Greater Oak Park branch[2].
References