Henry Kissinger
From KeyWiki
Henry Kissinger
Meeting Chinese Communist Party official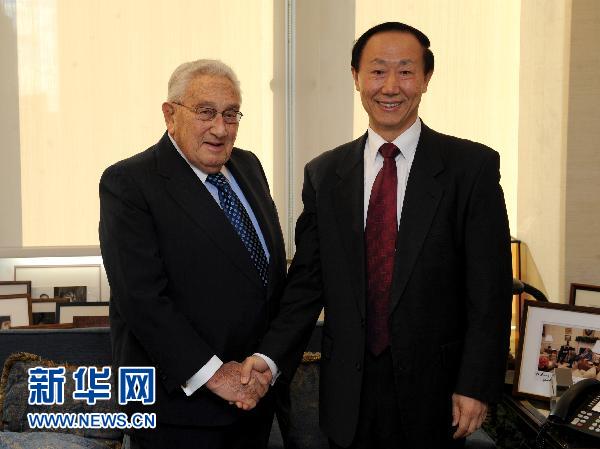 In December 2010, a senior official of the Communist Party of China met in New York with former U. S. Secretary of State Henry Kissinger to further develop bilateral relations.
Wang Jiarui, minister of the International Department of the CPC Central Committee, praised the important contributions Dr. Kissinger made to bilateral relations. Wang stressed China is willing to work with the United States to build a positive, cooperative and comprehensive bilateral relationship in 21st century.
Kissinger, who served as the top U.S. diplomat during the presidencies of Richard Nixon and Gerald Ford in 1970s, said that U.S. and China are experiencing an important stage to further develop bilateral ties. He hoped that both countries will enhance strategic dialogue and cooperate in addressing common challenges.
Wang and Kissinger also exchanged views on international and regional issues of common concern.[1]
References