Erica Payne
From KeyWiki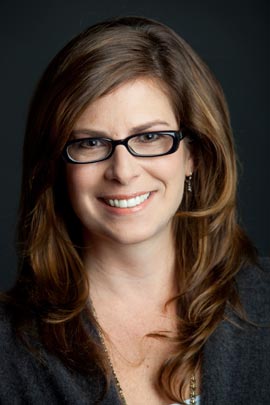 Erica Payne (born 1970 in North Carolina) is a self described progressive strategist,[1] the founder of both Tesseract, a consulting practice doing venture strategy for political organizations, and the Agenda Project. Her political heroes are Bob Kerrey and Erskine Bowles. She currently resides in Chelsea, New York.[2]
Working for Senator Terry Sanford
Payne entered politics working for Terry Sanford, Democratic Senator for North Carolina.[2]
New Democratic Network
As at Jan. 6, 2005, Payne headed the New York office of New Democrat Network.[2]
Tesseract
At Tesseract, Ms. Payne concentrated on a very limited group of clients – often as few as one or two at a time. According to the Tesseract web site, she was typically retained for 1-3 years to work directly with the President or Executive Director as the organization's lead strategist. Other times, Payne served as "a progressive SWAT team – parachuting in to punch up a speech or pitch, frame a conference narrative, counsel a foundation board of directors, or shape an important presentation." [3] The Tesseract client list includes:
Democracy Alliance
Payne co-founded the Democracy Alliance, a donor collaborative which has injected over $100 million to progressive organizations.[4]
Health Care for America Now!
Erica Payne is a member of the Board of Advisors of Health Care for America Now,[5] which is a Project of the Tides Foundation.[6]
Huffington Post
Payne writes for the Huffington Post.[7]
Agenda Project
Payne co-founded the Agenda Project.[8]
Practical Progress
Payne is the author of Practical Progress, an online newsletter "for progressive influencers which highlights progress in the development of an effective progressive infrastructure." The organizations covered in the newsletter are as follows:[9]
Other Affiliations
Payne has worked with or for:[10]
Publications
The Practical Progressive: How to Build a 21st Century Political Movement (2008)
References