Eric Gordon
Jump to navigation
Jump to search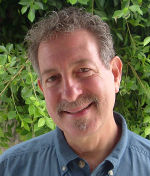 Template:TOCnestleft Eric A. Gordon is the author of biographies of two radical American composers, Marc Blitzstein and Earl Robinson. He is a regular contributor to the Communist Party USA newszine Peoples World.
He is chair of the Los Angeles chapter of the National Writers Union, Local 1981 UAW (AFL-CIO).[1]
SDS/Weathermen
Eric Gordon was present at the 1969 Students for a Democratic Society national convention where issues came to a head. The organization split between the Revolutionary Youth Faction (I and II) - RYM II evolved into the Weathermen - and the Worker-Student Alliance promoted by Progressive Labor Party, with which Gordon identified.
Shortly after the Greenwich Village bombing incident, FBI agents tried to interview Eric Gordon in New Orleans, where he was living, about Cathy Wilkerson, a Weather cadre who had escaped after the explosion. Gordon declined to speak with them.
Some months later, as a result of an anti-Vietnam War action, Gordon found myself serving a 20-day sentence in New Orleans Parish Prison.He could reduce his sentence by half by going out daily to assigned worksites, such as cleaning government offices and police stables. In a police office one day, cleaning up with a pail of water and a mop, Gordon glanced up at the bulletin board and saw WANTED posters with the names and pictures of some of his former SDS comrades now sought for breaking shop windows and planting bombs.
Out of an elemental sense of solidarity I removed these posters from the wall, crumpled them up and threw them out with the trash.)[2]
Open Letter to Obama on Iran
In 2008 Eric Gordon, Director, The Workmen's Circle/Arbeter Ring, So Cal, Los Angeles, CA signed an online petition "A Open Letter to Barack Obama on Iran".[3]
8th U.S./Cuba/Mexico Latin American Labor Conference
The 8th U.S./Cuba/Mexico Latin American Labor Conference took place in Tijuana, Baja California, within sight of the U.S. border, December 2-4, 2011.
Some 80 participants attended from the U.S., Mexico, Cuba, Brazil and Uruguay.
It was preceded by a three-day Worker's School for some 26 intercontinental labor activists, taught by Heriberto González del Valle, a youthful professor at the Lázaro Peña National School for Union Cadres in Havana, Cuba.
For U.S. attendees the conference offered a rare opportunity to interact with Cuban counterparts.
The opening panel featured Dr. Raymundo Navarro Fernández, member of the Secretariat of the Central de Trabajadores de Cuba, who spoke on the effect of the global economic crisis in his country.
With some 8 million affiliated members, the Central dos Trabalhadores e Trabalhadoras do Brasil is but one of six trade union councils in South America's economic powerhouse, Brazil. The Tijuana conference also heard from João Batista, an officer of the CTB and of the Encuentro Sindical Nuestra América.
According to participant Eric Gordon of Los Angeles;
For those of us in the U.S., it was gratifying to hear Batista confirm that the Occupy movement has brilliantly shown the world that "U.S. imperialism" also affects the 99 percent at home. Latin American growth rates in the last decade are directly tied to greater autonomy from U.S. banks and financial institutions.
A UAW member from Detroit, Martha Grevatt, spoke movingly about the U.S. domestic crisis, citing her hometown as "the poster child for a sick capitalist society that puts profit before human needs."
Other presenters, including the Cananea miners' strike in Mexico and the Mexican electricians union, both now under heavy attack, filled out the program. Cuba's Gilda Chacón, represented the CTC and the World Federation of Trade Unions.[4]
Occupy Los Angeles
Occupy Los Angeles, September 23, 2011 ·
With Erika Lara, Susy Carolyn Coto, Orlando Terrazas, Lee Siu Hin, Miguel Paredes, Linda Ortiz, Crystal Soyla, Robert Cymbala, Dede Miller, Chris Elliott, Eric Gordon, Erika Sanchez, and Ray Sanchez, Eddie Luchembe, Daniel Colon, Jarochelo Cesar Castro, Dakota Palmer, Siyatu Sabes, Dulce Garcia, Geovany Duenas, Roger Luedecke, Shakeh Asfaw, Tomas Marchante Calles Montanez, Humberto Villa, Juaquin Cambron, Michelle Henrickson, Gilbert Cedillo, Holly Overin, Harland Huftel, Norma Barragan, Josh Morris, Ana Navarrete and Andre Gilbert.
Peoples World 2015
National Party Building Conference
National Party Building Conference Hosted by Communist Party USA and People's World.
Saturday, November 11, 2017 at 12 PM – 6 PM EST
Join Communist Party activists and members in a national conference. You can register here https://tinyurl.com/ycdouk3y
The conference will take place November 11th to 12th to plan our work in the fight against the Trump Administration and its white supremacist ruling class backers. Find information here about how to participate. http://www.cpusa.org/2017-national-party-building-conference-resist-organize-vote-grow/
The conference will be streamed from Chicago to regional meetings in New Haven, Los Angeles, and Orlando. Whether you're on the East Coast, West Coast, in the MIdwest or the South, you'll be able to participate.[6]
Those invited on Facebook included Eric Gordon.
References