Elsie Dickerson
From KeyWiki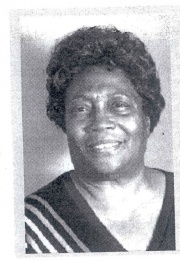 Elsie Dickerson
Communist Party USA
On June 1, 1975, Elsie Dickerson was elected both as chairperson of the District Board, and as a member of the District Committee of the Pennsylvania Communist Party at the Party's District Convention.[1]
From the Daily World, March 12, 1981, Page 5, a feature story in a series entitled "Why they jointed the Communist Party" - "It was the touchstone of my life" by Elsie Dickerson, Chairperson of the Eastern Pennsylvania and Delaware District of the CPUSA. Interview by DW reporter Ronnie Henry in Philadelphia (Continuation on Page 18 is missing).
In 1995, Elsie Dickerson represent the Eastern Pa./Delaware District on the National Board of the Communist Party USA.[2]
References