Ellen Bernstein
From KeyWiki
Ellen Bernstein
1993 PWW banquet
The Newsmaker Award at New Jersey's annual PWW banquet in Montclair raised $2500 for the paper's fund drive and contributed 600 quarts of powdered milk to Cuba.
Joelle Fishman of the Connecticut Communist Party was keynote speaker. Ellen Bernstein represented Pastors for Peace.
New Jersey PWW Newsmaker Awards went to Congressional candidate Gary Novosielski (who challenged Robert Torricelli), United Food and Commercial Workers Union local 1062 shop steward Gil Cruz, Jr., campaign workers from the city council campaign of Pat Barile, and tenant leader Athena Ross.[1]
2009 Cuba trip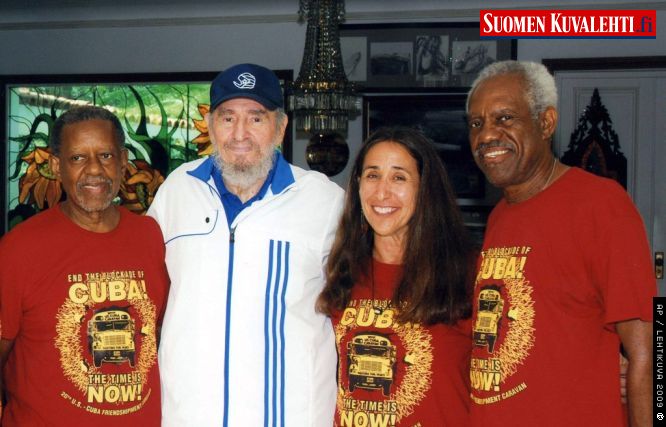 .
A July , 2009. Pastors for Peace delegation to Cuba included, Rev. Lucius Walker, Ellen Bernstein, Rev. Tom Smith and Dan Burgevin of Ithaca, New York[2]
References