Don Taylor
Jump to navigation
Jump to search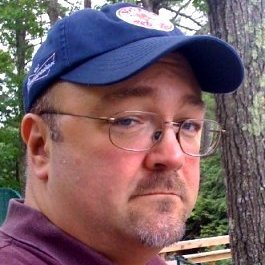 Template:TOCnestleft Don Taylor is an assistant professor at the University of Wisconsin's School for Workers.
Don Taylor joined the faculty in April 2008. He came from his home state of New Hampshire, where he worked as a field representative, Communications Director, and Education Coordinator for SEIU Local 1984, the State Employees' Association of New Hampshire. He has also worked in Boston as a business agent and trainer for the hotel workers' union UNITE HERE, and in Iowa as an organizer, representative, and negotiator for the United Electrical, Radio and Machine Workers.
While in New Hampshire, he taught collective bargaining and human resource management at the University of New Hampshire, and also taught online labor studies classes for Indiana University.
taylor has extensive experience in mobilization, leadership development, union communications/media, strategic campaign planning, and collective bargaining, especially in the public sector. He teaches in these areas, as well as: contract campaign development, strategic corporate research, steward training, local union revitalization, labor law, and economics/globalization. He has a strong interest in the study of adult education and uses popular education methodology in the vein of Brazilian adult educator Paulo Freire and Tennessee's Highlander Folk School.
He has developed a web site devoted to the constitutional rights of public employees, www.garrityrights.org, and has written about the topic for Labor Law Journal. His articles have also appeared in Labor Studies Journal and on the Labor Notes Troublemaker's Blog.
Don Taylor is a member of the executive board of the United Association for Labor Education and is a member of the Labor and Employment Relations Association (LERA), the American Society for Training and Development, and Pedagogy and Theatre of the Oppressed . He is also a member of the American Federation of Musicians .[1]
Education
B.A., History, University of New Hampshire M.A., Political Science, University of New Hampshire
New Hampshire DSA founder
Don Taylor, was the initial organizer of New Hampshire Democratic Socialists of America. In 1996 left the state for a union organizing job with U.E. in Des Moines, Iowa.[2]
New Hampshire DSA Officer
In 1995 officers of New Hampshire Democratic Socialists of America were;[3]
1995 New Hampshire DSA conference delegate
The DSA National Convention was be held November 10- 12, 1995, in Washington DC, Member Don Taylor has been elected as a delegate by the national office; Paige Roberts, Marshall Gordon, and Arpad Toth were "also been nominated and are likely to be elected". Although "at large" delegates on paper, they were "in essence representing you, the New Hampshire members of DSA".[4]
Democratic Socialists of America
In 1997, Don Taylor was the New Hampshire contact for Democratic Socialists of America.[5]
Career
In 2006, Don Taylor was Education Coordinator for SEIU Local 1984 in Concord, NH, and taught in the Political Science department at the University of New Hampshire. Previously he worked with the United Electrical Workers in Iowa and Hotel Workers Local 26 in Boston.[6]
UALE Vietnam workshop
Participants in the UALE Vietnam workshop, April 2016. From left: Gene Carroll, Don Taylor, Jean Dearden, Victor Narro, Joe Berry, Michael Maurer, Randy Croce, Kent Wong, Monica Bielski Boris, Helen Worthen, Howard Kling, Attley Chock, Katherine Scacciatano, Amy Livingston, Megan Fissel.[7]
References