Debbie Bell
From KeyWiki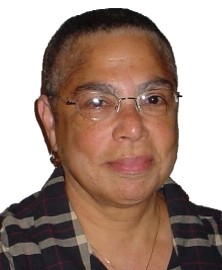 Debbie Amis Bell (formerly Debbie Amis) is a Communist Party USA leader in Philadelphia[1].
It may seem natural for a child to follow in their parents' footsteps, but in reality it's not. Still, my parents shared their belief in the working class and their faith that justice and equality was an unending struggle with all of their five children. I was also lucky to live in Philadelphia, where there was a youth group. This is where I associated with other young people who had similar ideological and social interests. Joining the Party, my parents' Party, has been one of the most important, enjoyable and exciting events of my life.
She is married to David Bell.
SNCC
In the 1960s Debbie Amis worked for[2]the SNCC-(Student Non-voilent Coordinating Committee}.
I was a Field Organizer for SNCC. My major assignment was to work with the community, schools,churches and Black business community to desegrate the restaurants and businesses in Atlanta. My colleagues and I canvassed the streets, campuses, talked at churches, held rallies and meetings to recruit the community to picket, march and sit-in.
Atlanta was supportive of the SNCC activies. The community readily joined our protests and rallies. They often fed and nurtured us. Most importantly they were vigilant when we were jailed and they provided bail so that we could again hit the streets to continue our organizing and protests.
Another task was to represent SNCC at meetings with SCLC to discuss actions in Atlanta. It was not unusual for King, Abernathy, Vivian and other "big names" to be active participants along with us.
Pleasant memories and great friendships have been one of the gifts that I have gained from my service in the movement. It has layed the bases a life-long commitment for change — union, civil rights, community and the Communist Party.
Communist Party USA
On June 1, 1975, Debbie Bell was elected as a member of the District Committee of the Pennsylvania Communist Party at the Party's District Convention.[3]
Communist Party Member
In September 2006 the People's Weekly World listed several members of the Pennsylvania Communist Party.
Asad Ali, Billie Penn Johnson, Denise Edwards, Donna Puleio Spadaro Dr A S Mahdi Ibn-Ziyad, Gary Puleio (In Memoriam), George Edwards, Joe Kopnitsky, Ken Heard, Ben Sears, Dave Bell, Debbie Bell, Diane Mohney & John Vago, Evie Horwitz & Larry Horwitz , Frances Gabow, The Incognito Family, James Bradford, Jimmie Wayne Moore, June Krebs, Leonard Pepper, Rookie Perna, Rosita Johnson, Sharon Hurley.[4]
Communist award ceremony
The Communist Party of Eastern Pennsylvania & Delaware's 1990 annual Peoples Weekly World banquet honored Jim Moran, director of Philadelphia Area Project for Occupational Safety and Health, and Debbie Bell, local Party chairperson and treasurer of the Black Radical Congress. Royce Adams served as MC, while Eliott Kenin sang and Amina Baraka recited poetry.
Adams read out a tribute to Bell from Julian Bond of the NAACP - he said Bell was "part of a band of brothers and sisters who dared risk life and limb to make American democracy live up to its promise....you could not selected a finer life to celebrate or a finer person to honor."[5]
Black Radical Congress
In March 1998 "Endorsers of the Call" to found a Black Radical Congress included Debbie Bell, Communist Party USA[6].
In 2000 Debbie Bell was the Philadelphia contact for Black Radical Congress[7].
In 2000 Debbie Bell served on the Coordinating Committee of the Black Radical Congress.[8]
PWW, Feb. 28-March 5, 2004, "What's On" section
In the Feb. 28-March 5, 2004 edition of the PWW, in its "What's On' calendar section, Debbie Bell was a scheduled speaker at the CP's New Haven Peoples Center, New Haven, Connecticut, and was identified as follows: "Debbie Bell, 1960s civil rights organizer, Chair, African American Equality Commission, CPUSA; Phildelphia Federation of Teachers Retirees"
SNCC re-union
The Student Nonviolent Coordinating Committee held its 50th anniversary conference at Shaw University here, April 15-18, 2010.
At its founding here on April 17, 1960, the now-legendary civil rights organization adopted its first formal program. Life long Communist Party USA activist Debbie Bell was a founding member, serving alongside Julian Bond, Harry Belafonte, John Lewis (now a member of Congress from Georgia), Freedom Singer and Sweet Honey in the Rock founder Bernice Johnson Reagon, the Revs. David Forbes and James Lawson, Joyce Ladner and Dick Gregory.
All these founders spoke at the anniversary event. There were speeches too by Attorney General Eric Holder and actor Danny Glover.[9]
Glover and Holder were too young to be part of SNCC, but both emphasized that they would not be where they are today without SNCC and its heroic struggle for African American liberation.
Philadelphia Social Science Forum Black History Month event
The Philadelphia Social Science Forum in honor of Black History Month presented an "An evening with Martha Prescod Norman Noonan", co-editor of the recently published "Hands on the Freedom Plow: Personal Accounts by Women in SNCC"
Additional Remarks by Debbie Amis Bell, Founding Member of SNCC District Organizer, Communist Party of Eastern Pennsylvania & Delaware
Friday, February 18, 2011, 7:00 P.M., Tabernacle United Church, 3700 Chestnut Street, Philadelphia, Pennsylvania
Sponsors:
Friends of the People's World, Communist Party of Eastern Pennsylvania & Delaware, United for Peace and Justice/Delaware Valley Network (UFPJ/DVN) Education Committee, Philadelphia Black Radical Congress, National Writers Union Philadelphia Chapter
Endorsed by: Brandywine Peace Community [10]
CLUW awards
On Thursday, June 16th, 2011, the Philadelphia Chapter of the Coalition of Labor Union Women, held their annual Working Women's Awareness Week Awards Reception. Labor Justice Radio, a program of the Media Mobilizing Project, was among the honorees.
A proclamation from U.S. Representative Chaka Fattah and a Citation from State Representative Babette Josephs were also presented to Labor Justice Radio. Other honorees included:
Debbie Bell, retired PFT leader; civil, workers, and human rights activist
Marianne Bellesorte, Rebecca Foley, Kate Scully, leadership team of the Coalition for Healthy Families & Workplaces
Union Woman of the Year, Vickie Milhouse, Founder, President Emerita, United Child Care Union, NUHHCE/AFSCME
CLUW member, Ellen Slack, of AFSCME Local 590, presented the members of Labor Justice Radio with the award.[11]
References