Dan Margolis
From KeyWiki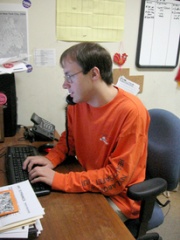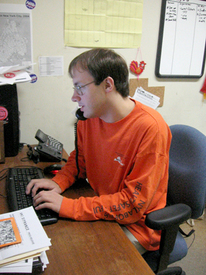 Dan Margolis was born in Worcester, Massachusetts, in 1976. In 2006 he was chair of the New York State Communist Party USA. In addition he writes for the People's World, covering local New York City and state issues, as well as events at the United Nations. He joined the Communist Party USA in 2001
Born in Worcester, Massachusetts, Margolis currently resides near the border of Brooklyn and Queens, in New York City[1].
Education
Attended University of Iowa in Iowa.[2]
Democratic Party activism
Margolis has been active in New York City elections, including as the mid-Staten Island coordinator for the 2004 Democratic Party Congressional campaign[3].
Peoples World personnel
As at December 2010, personnel of the Communist Party USA paper, Peoples World, ;[4]
Editorial Board
Bureau Chiefs and National Contibutors, Juan Lopez (N. Calif.), Rossanna Cambron (S. Calif.), Joelle Fishman (Conn.), John Bachtell (Ill.), John Rummel (Mich.), Tony Pecinovsky (Mo.), Dan Margolis (N.Y.), Rick Nagin (Ohio), Libero Della Piana, Scott Marshall, Elena Mora, Emile Schepers, Jarvis Tyner, Sam Webb
References