Carla Dartis
From KeyWiki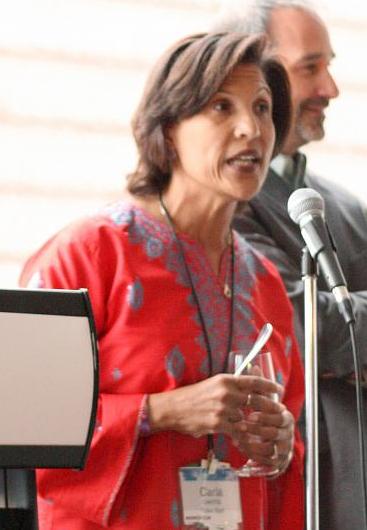 Carla Dartis is Senior Vice President, Tides and Managing Director, Tides Center.
Education
Dartis holds a BS in Public Administration from the University of Southern California.[1]
Career
Carla Dartis has spent over 25 years in nonprofit management and economic development, providing support to vital nonprofit efforts. Before joining Tides, Carla was Vice President of Community Investment for the East Bay Community Foundation, and she has a list of other stellar accomplishments: Program Officer for Children, Families, and Communities at the David and Lucile Packard Foundation; Annie E. Casey Foundation Children and Families Leadership Fellow; Vice President for the Bank of America Community Development Bank; President of the Drew Economic Development Corporation; and Principal Loan Officer for the Mayor's Office of Economic Development in Los Angeles. Carla is a member of First 5 California Commission and serves on the boards of the Zions Bank Community Investment Corporation and the Mercy Housing Loan Fund.[1]
Tides Center
Carla Dartis is part of the executive team at Tides responsible for the integrated management of the Tides organizations. As Managing Director of Tides Center, Carla directs its operations, including fiscal sponsorship services, for more than 200 Tides Center projects.[1]
References