C. T. Vivian
From KeyWiki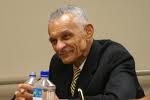 Rev. C. T. Vivian
National Committee to Abolish the House Un-American Activities Committee
Circa 1962, Vice Chairmen of the Communist Party USA front, National Committee to Abolish the House Un-American Activities Committee were:[1]
Dorothy Marshall, Coordinator
Sylvia E. Crane, Organization Liaison, New York City, N.Y.
Charles Jackson, East Coast Region
Harry Barnard, Midwest Region
Rev. Edward L. Peet, West Coast Region
Carl Braden, Southern Region Committee
John Lewis, Southern Region Committee
Rev. C. T. Vivian, Southern Region Committee
Rev. Wyatt Tee Walker, Southern Region Committee
Chicago Freedom Movement
In 1966 Father William Hogan, a Communist Party USA supporter, served as recording secretary of the Coordinating Council of Community Organizations, the group that, together with Martin Luther King, Jr.'s Southern Christian Leadership Conference, formed the Chicago Freedom Movement, which led the massive civil disobedience direct action campaign of the summer of 1966 in Chicago.
Hogan said that while King was "first among equals," the composition of the CFM staff was exceptional and reflected the scope of the movement: James Bevel, C. T. Vivian, Al Sampson, James Orange, Jesse Jackson and Andrew Young, who went on to become mayor of Atlanta and later U.S. ambassador to the United Nations.
According to Hogan..."All were veterans of major battles in the South," he said, adding that key players from Chicago included Edwin Berry of the Urban League, Bob Lucas of CORE and Carl Fuqua of the NAACP.
"In addition to traditional civil rights organizations, CFM included representatives from the religious and liberal communities. Some of the unions affiliated with AFL-CIO Industrial Union Department provided staff assistance.[2]
Chicago Committee to Defend the Bill of Rights
In 1970, the Board of Directors of the then Communist Party USA front Chicago Committee to Defend the Bill of Rights consisted of Rev. Frederic E. Sau, Harry Barnard, Boris Brail, Edward Carey, Milt Cohen, Ernest DeMaio ,Rev.William D. Faw, Richard Galloway, Prof. Charles H. George, Prof. Margaret Y. George, Ben Green, Pearl Hart, Dr. Hyman J. Hirshfield, David C. Jensen, Daniel Kaufman, Rev. S. Hunter Leggitt, Harry Mack, Rev. Daniel J. Malette, Lafayette Marsh, Rev. Francis J. McGrath, Akiro Makino , Ruth Muench, Isadore Pomerantz, Jesse Prosten, Don Rose, Norman Roth, Dr. Boris Rubenstein, Evelyn Salk, Thomas Slater, Walter Soroka, Jack Spiegel, Prof. William Starr, Lynward Stevenson, Edmonia Swanson, Gil Terry, Rev.C. T. Vivian, Otto Wander, Rabbi Burr Yampol, Dr. Quentin Young[3].
Defending Dissent
As of Oct 3 2009 C T Vivian was listed as a Board Member of Defending Dissent.[4] Defending Dissent is made up of what used to be the National Committee Against Repressive Legislation. Vivian was also listed as a Vice-Chairperson of the Committee of the National Committee Against Repressive Legislation, circa 1965.[5]
References