Bong Hwan Kim
From KeyWiki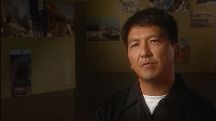 Bong Hwan (BH) Kim has been actively involved in advancing social, political and economic development in diverse community-based organizations for over 25 years.
He is currently Executive Director of Pasadena Neighborhood Housing Services.[1]
Mr. Kim was the General Manager of the Department of Neighborhood Empowerment for the City of Los Angeles. DONE is an historic initiative approved by a majority of voters in a city wide election to effect the way government responds to communities by, in part, creating a system of independent Neighborhood Councils. DONE's role is to provide education, training, and other enabling support to nurture neighborhood-based leadership and civic participation. Prior to this, he served as the Executive Director of the MultiCultural Collaborative and the Korean Youth and Community Center in Los Angeles.
He serves on a number of government commissions and corporate advisory boards. He currently serves on the Board of Directors of Workplace Hollywood, an organization established to diversify the entertainment industry workforce. He has served as the co-chair of the Black Korean Alliance, the California Attorney General's Violence Prevention Policy Council, and the National Immigration Forum. He has been a lecturer at the University of California Los Angeles teaching in the areas of leadership and community building.
Mr. Kim was a recipient of the NAACP Equality Award, the Southern Christian Leadership Conference Drum Major Award, and the California Wellness Foundation's Peace Award in recognition of his efforts to fight for the civil rights of all people. [2]
Education
Kim holds a master's degree in public administration from Harvard University. [3]
Socialists organize to "challenge for power" in Los Angeles
On March 11, 1998, Los Angeles Democratic Socialists of America leader Steve Tarzynski wrote an email to another Los Angeles DSA leader Harold Meyerson.
Tarzynski listed 25 people he thought should be on an "A-list" of "25 or so leaders/activists/intellectuals and/or "eminent persons" who would gather periodically to theorize/strategize about how to rebuild a progressive movement in our metropolitan area that could challenge for power."
Tarzynski listed himself, Harold Meyerson, Karen Bass, Sylvia Castillo, Gary Phillips, Joe Hicks, Richard Rothstein, Steve Cancian, Larry Frank, Torie Osborn, Rudy Acuna, Aris Anagnos, Abby Arnold, Carl Boggs, Blase Bonpane, Rick Brown, Stanley Sheinbaum, Alice Callahan, Jim Conn, Peter Dreier, Maria Elena Durazo, Miguel Contreras, Mike Davis, Bill Gallegos, Bob Gottlieb, Kent Wong, Russell Jacoby, Bong Hwan Kim, Paula Litt (and Barry Litt, with a question mark), Peter Olney, Derek Shearer, Clancy Sigal and Anthony Thigpenn.
Included in a suggested elected officials sub-group were Mark Ridley-Thomas, Gloria Romero, Jackie Goldberg, Gil Cedillo, Tom Hayden, Antonio Villaraigosa, Paul Rosenstein and Congressmen Xavier Becerra, Henry Waxman and Maxine Waters.
Tarzynski went on to write "I think we should limit the group to 25 max, otherwise group dynamics begins to break down....As i said, I would like this to take place in a nice place with good food and drink...it should properly be an all day event."
References