Yolanda Hall
From KeyWiki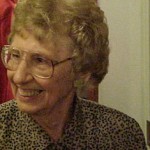 Yolanda (Bobbie) Hall is a life long Chicago activist and is the wife of Chuck Hall.
YCL member
Yolanda Hall was a member of the Young Communist League USA in pre-WW2 Chicago[1].
Activism/education
In the 1960s Yolanda Hall was on the staff of Dr. Jeremiah Stamler as a research nutritionist for the Heart Disease Control Pro- gram of the Chicago Board of Health and for the Chicago Health Research Foundation.
Mrs. Hall had appeared as a witness on behalf of Eugene Dennis and other top Communist Party leaders in their 1949 Smith Act trials and testified on direct examination, on July 28. 1949, that she had joined the Communist Party USA in 1939, while a student at Chicago Teachers College, from which she graduated with a degree of bachelor of education. In her complaint filed in the case of Stamler and Hau v. WUUs, et al., she also set forth that she holds a degree of master of science awarded by the Department of Home Economics of the Illinois Institute of Technology
Committees of Correspondence Connection
In 1994 Chuck Hall and "Bobbie" (Yolanda) Hall, Chicago were listed on a "Membership, Subscription and Mailing List" for the Chicago Committees of Correspondence, an offshoot of the Communist Party USA.[2]
Paul Robeson 100th Birthday Committee
In 1998 Bobby Hall and Chuck Hall was listed as a volunteer and intern of Paul Robeson 100th Birthday Committee.[3]
Honoring Frank Wilkinson
Chicago Committee to Defend the Bill of Rights organized a "Celebration of the The Dynamic Life of Frank Wilkinson (1914-2006)" on Sunday October 29, 2006. Wilkinson had been a leader of the Communist Party USA, the New American Movement and Democratic Socialists of America[4].
Honoring Committee members included Yolanda Hall.
References
References