Bill Mackovich
From KeyWiki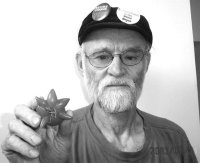 Bill "Mac" Mackovich is a Chicago activist.
Communist Party's May Day Salute
In 1995 the Communist Party USA newspaper People's Weekly World, published a "May Day salute" to the "heroes in the class war zone". More than 100 unionists/activists endorsed the call, mostly known affiliates, or members of the Communist Party.
Bill Mackovich, Chicago, was one of those listed[1].
Endorsed Communist Party Call
On March 30 2002 the Communist Party USA paper People's Weekly World called for a national holiday in honor of late Farm Workers Union leader Cesar Chavez. The article was followed by a long list of endorsers[2]including William Mackovich, Almost all endorsers were confirmed members of the Communist Party USA.
Communist Party USA
In September 2006 the Peoples Weekly Worldlisted several members, or supporters of the Illinois Communist Party USA.[3]
Joan Elbert, Barbara Russum, Bea Lumpkin, William Appelhans, Bill Mackovich, Carolyn Black, Carroll Krois, Dee Myles , Doug Freedman, Frank Lumpkin, John Bachtell, Kevin Collins, Lance Cohn, Mark Almberg, Marguerite Horberg, Martha Pedroza, Mike Giocondo, Pepe Lozano, Roberta Wood, Scott Marshall, Shelby Richardson, Sijisfredo Aviles, Sue Webb, Terrie Albano.
Friend of Ken Appelhans
Kenneth Appelhans was a "working-class intellectual who enjoyed learning science, art and music. From astrophysics to classical guitar to film, Ken had an insatiable thirst for knowledge and keen insights". He was also a savvy sail-boater and captained a boat on Lake Michigan, along with his brother Bill Appelhans and close friends Bill Mackovich, Doug "Dutch" Wagner and Scott Marshall, until the sport got "too expensive and out of reach for working-class people".[4]
References