Betty Sutton
From KeyWiki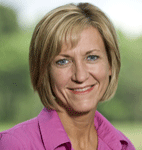 Betty Sutton was a Democratic member of the United States House of Representatives, representing the 13th district of Ohio.
Sutton lost her bid for re-election in November 2012, falling to fellow incumbent Jim Renacci in the general election.[1]
Background
Sutton was born in Barberton, Ohio, to a library clerk and a World War II veteran. She attended Kent State University and then went on to receive her law degree from the University of Akron.
Before going to Congress, Betty served the people of northeast Ohio in the State Legislature, the Summit County Council, and the Barberton City Council. Sutton also represented first responders and other workers as a labor attorney in Northeast Ohio. [2]
Supported by Council for a Livable World
The Council for a Livable World, founded in 1962 by long-time socialist activist and alleged Soviet agent, Leo Szilard, is a non-profit advocacy organization that seeks to "reduce the danger of nuclear weapons and increase national security", primarily through supporting progressive, congressional candidates who support their policies. The Council supported Betty Sutton in her successful House of Representatives run as candidate for Ohio.[3]
The Council also supported Sutton in her 2010 Congressional election campaign.[4]
Ohio Conference on Fair Trade commendation
On June 5, 2008, the Ohio Conference on Fair Trade, led by president Simone Morgen, of Columbus Jobs with Justice, and Democratic Socialists of Central Ohio, commended Sen. Sherrod Brown and five members of Ohio's congressional delegation for co-sponsoring the Trade Reform, Accountability, Development and Employment (TRADE) Act, introduced by Sen. Brown and Rep. Mike Michaud the day before in Washington D.C.
Representatives Marcy Kaptur, Dennis Kucinich, Tim Ryan, Betty Sutton and Charlie Wilson were among over fifty original House and Senate co-sponsors joining labor, environmental, family farm and faith groups in support of new consensus legislation which offers a positive vision for future U.S. trade policy.
Said OCFT President Simone Morgen.. "We have the opportunity for a new beginning that can spread the benefits of fair trade to the widest possible number of people. This is change we can really believe in!"[5]
Populist Caucus
The Populist Caucus was founded on February 11, 2009 in the United States House of Representatives by Democrat Bruce Braley of Iowa. The caucus originally included 26 other Democrats in the House, including Betty Sutton, vice chair.
Communist memorial
In August 2012, about 20 people spoke at Ohio Communist Party USA member Judy Gallo's memorial. They included her surviving husband and their two sons, Jesse Gallo and Nick Gallo . Others were labor and community leaders including Harriet Applegate, executive secretary of the Cleveland AFL-CIO, representatives of Reps. Dennis Kucinich and Betty Sutton, State Rep. Nickie Antonio and East Cleveland Councilwoman Barbara Thomas, the former president of AFSCME Local 3360 at MetroHealth.[6]
21st Century Democrats support
21st Century Democrats is a Political Action Committee that has stood for Progressive causes for over 20 years. Founded in 1986 by Institute for Policy Studies affiliate, Iowa Senator Tom Harkin, Democratic Socialists of America affiliates, former Texas Agriculture Secretary Jim Hightower, and former Illinois Congressman Lane Evans. Its three main goals are to help elect progressive candidates, train young people about grassroots organizing, and lastly, to continue to support our elected officials after Election Day "through our comprehensive progressive network".
Carol Moseley Braun, a former US Senator from Illinois, and long time Communist Party USA affiliate, serves on the organization's Advisory Board. Long time Board chair was Democratic Socialists of America member Jim Scheibel, a former Mayor of Saint Paul, Minnesota.
The mission of 21st Century Democrats is to build a "farm team" of progressive populists who will be the future leaders of the Democratic Party.
In each election cycle, we endorse a diverse array of candidates who exemplify our values and show unusual promise to advance our progressive goals. We invest in some of the most competitive races as well as in some of the most challenging – those in which the candidates are outstanding but the traditional Democratic supporters are most reticent. We back candidates in primaries as well as general election races, and we focus the bulk of our resources on electing challengers and protecting vulnerable incumbents.[7]
Sutton was one of 12 key progressives endorsed by 21st Century Democrats in the 2012 election cycle.[8]
EMILY's List
Sutton has been supported by EMILY's List during her campaigning.
External links
References