Bernice Weissbourd
Jump to navigation
Jump to search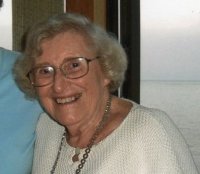 Bernice Targ Weissbourd is the widow of Bernard Weissbourd and the mother of Robert Weissbourd.
1930's activism
In the 1930s, Bernice Weissbourd "fought fascism" with her friend Quentin Young, a member of the Young Communist League USA in the pre-War period[1].
Abraham Lincoln School
The Abraham Lincoln School for Social Sciences was a Chicago institution of the 1930's and 1940's, run by the Communist Party USA.
Faculty members were Morris Backall, Michael Baker, Frank Marshall Davis, Horace Davis, David Englestein, Morton Goldsholl, Pat Hoverder, Alfonso Iannelli, Leon Katzen, Ludwig Kruhe, Herschel Meyer, Henry Noyes, William L. Patterson, Fred Ptashne, Eleanore Redwin, Boris M. Revsine, Frank Sokolik, William Rose, Herman Schendel, Bernice Targ and Morris Topchevsky.
A South Side annex to the school was is located at 4448 South Michigan Avenue, Chicago. Dr. Walter S. Neff was director. Instructors included Albert George, Charlie Mitchell, Lester Fox, Geraldyne Lightfoot, Ishmael Flory, David Englestein, Irving Herman, Earl Durham, Claude Lightfoot and Walter Miller[2].
The Bernice Targ listed above, may be Bernice Targ Weissbourd.
Family Focus
Bernice Weissbourd, was a Head Start teacher in Chicago's Henry Horner housing development and founder of Family Focus in 1976[3].
Together with his wife Bernice Weissbourd and Irving Harris, Bernard Weissbourd co-founded Family Focus, a community-based, family support program[4].
Service
Weissbourd is also the founding president of Family Resource Coalition of America, a national organization serving as a resource on family support to program developers, researchers, policymakers and the media. She has served as a member of the congressionally appointed National Commission on Children and is the chairwoman of the advisory board of the Chicago Children's Museum and the Early Childhood Division of the Field Museum of Chicago. An active member of the University community, Weissbourd has served as a lecturer in the School of Social Service Administration and as a member of the School's Visiting Committee[5].
Chicago Committee to Defend the Bill of Rights
In 1992 Bernice Weissbourd was a member of the Chicago Committee to Defend the Bill of Rights, a long time front for the Communist Party USA, then dominated by members of the newly formed Committees of Correspondence.[6]
Chicago Area Friends of SNCC
In 2005 Chicago Area Friends of SNCC organized the "Tell the Story: The Chicago SNCC History Project, 1960-1965" Chicago Area Friends of the Student Nonviolent Coordinating Committee and the Chicago Civil Rights Movement, c. 1960-1965. The event was held October 21-22, 2005 Roosevelt University, Chicago, Illinois.
Members of the advisory committee included Bernice Weissbourd.[7]
Business and Professional People for the Public Interest
In 2008, Bernice Weissbourd was listed as a sponsor/financial contributor to the Chicago based Business and Professional People for the Public Interest.[8]
JStreet advisory council
In 2009 listed members of the JStreet advisory council included Bernice Weissbourd, President, Family Focus[9]
Revolutionary Strategies to Beat the Rising Right Wing
Revolutionary Strategies to Beat the Rising Right Wing, was a nationwide conference call organized by Freedom Road Socialist Organization, Sunday October 30, 2016.
What's the nature of this right-wing threat? What has this election cycle changed about the political terrain we're fighting on? How do we need to prepare for whats coming after the election? Hear about these crucial questions from our panel of top political strategists, including Nelini Stamp, Bill Fletcher, Jr., Linda Burnham, and Sendolo Diaminah.
Those indicating interest in attending, on Facebook included Bernice Weissbourd.[10]
References