Benjamin L. Cardin
From KeyWiki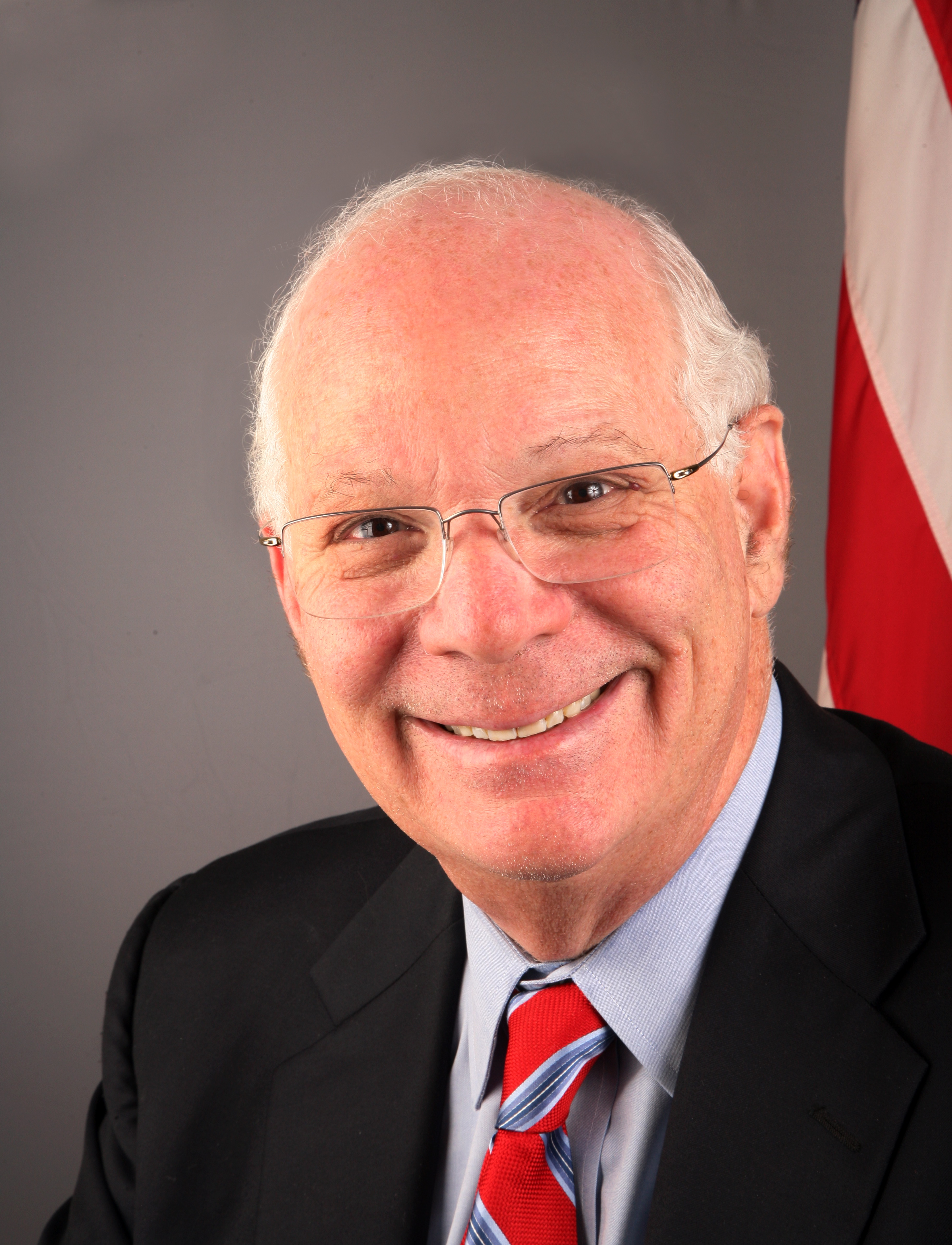 Benjamin L. Cardin is a Democratic member of the United States Senate, representing Maryland. He was elected to his position in 2006. Prior to his career in the Senate, Cardin was a representative in the House since 1987, representing Maryland's 3rd District.
Cardin served in the Maryland House of Delegates from 1967-1986 and he was Speaker from 1979-1986.
He graduated from the University of Maryland School of Law in 1967, the first in his class. He earned his Bachelor's of Arts degree in 1964 from the University of Pittsburgh.
Cardin is married to Myrna Edelman Cardin.
Cardin served as chairman of the Maryland Legal Services Corp. from 1988-1995. From 1988-1999, he served on the St. Mary's College Board of Trustees, and in 2002 he was appointed to St. Mary's Advisory Board, Center for Study of Democracy. He has been a Trustee of the Baltimore Council on Foreign Affairs since 1999, and in 2003 joined the Johns Hopkins University's Institute for Policy Studies' National Advisory Board. He served on the Goucher College Board of Trustees from 1999 to 2008. In 1991, he was appointed to the University of Maryland School of Law Board of Visitors, and in 1998, he was appointed to the UMBC President's Board of Visitors. In 2007, he was appointed to the U.S. Naval Academy's Board of Visitors.[1]
Supported by Council for a Livable World
The Council for a Livable World, founded in 1962 by long-time socialist activist and alleged Soviet agent, Leo Szilard, is a non-profit advocacy organization that seeks to "reduce the danger of nuclear weapons and increase national security", primarily through supporting progressive, congressional candidates who support their policies. The Council supported Benjamin L. Cardin in his successful Senate run as candidate for Maryland.[2]
Council for a Livable World, 50th Anniversary
On June 6, 2012, Council for a Livable World, along with its sister organizations Center for Arms Control and Non-Proliferation and Council for a Livable World's PeacePAC, celebrated the 50th Anniversary of their founding by Leo Szilard in 1962.
An evening celebration was held at the Newseum in Washington, D.C. Congressman Barney Frank acted as the Master of Ceremonies and, in the process, received a lifetime achievement award from former Rep. Tom Downey, a member of the Council's Board of Directors. The Robert F. Drinan Peace and Human Award was presented to former Representative and PeacePAC Chairman David Bonior and the late Edith Wilkie, a longtime advocate and leader for peace and justice.
Six sitting Senators joined CLW in an afternoon national security forum in the U.S. Capitol to speak on the issues Council has been working on for 50 years. Sen. Jeff Merkley (D-OR), Sen. Jack Reed (D-RI), Sen. John Kerry (D-MA), Sen. Tom Udall (D-NM), Sen. Carl Levin (D-MI) and Sen. Ben Cardin (D-MD) all spoke eloquently on these pressing issues.[3]
Netroots Nation
At the 2011 Netroots Nation conference the LIUNA sponsored a Fight Back for Good Jobs rally featuring LIUNA President Terry O'Sullivan, Van Jones, Sen. Ben Cardin, Rep. Keith Ellison, Rep. Tim Walz, Minneapolis Mayor R. T. Rybak, St. Paul Mayor Chris Coleman and other political, business and community leaders.[4]
Anti "speculator" bill
in April 2012 Ben Cardin joined a group of his Senate colleagues in sponsoring a bill, S. 2222, which "will give federal regulators immediate authority to invoke emergency powers to rein in speculators who are responsible for rapidly rising gasoline prices".
There is broad agreement among energy experts and economists that speculators are one of the causes for the rapidly rising price of gas. Domestic oil production has risen to its highest level in a decade, oil supplies are greater today than they were three years ago and demand for oil in the United States is lower today than it was in 1997. Yet gas prices continue to soar.
There is something wrong with this equation. There is no logical reason why gas prices should continue to rise if oil supplies are up and demand is down.
The American Trucking Association, Delta Airlines, the Petroleum Marketers Association of America, the Federal Reserve Bank of St. Louis, and other experts all say excessive oil speculation in the futures markets significantly increases crude oil and gasoline prices. A Feb. 27, 2012 article in Forbes Magazine cited a recent report by the investment bank Goldman Sachs pointing out that excessive oil speculation adds 56 cents to the price of a gallon of gas.
This "speculators" bill would set a 14-day deadline for the Commodity Futures Trading Commission (CFTC) to take emergency steps to stop excessive speculation by Wall Street traders in the crude oil, gasoline and other energy futures markets. Also co-sponsoring the measure were: U.S. Senators Bernie Sanders (I-VT), Richard Blumenthal (D-CT), Sherrod Brown (D-OH), Al Franken (D-MN), Amy Klobuchar (D-MN) and Bill Nelson (D-FL).[5]
Committees
Senate Committee on Environment and Public Works
Chairman of Subcommittee on Water and Wildlife
Subcommittee Transportation and Infrastructure
Subcommittee Clean Air and Nuclear Safety
Senate Committee on the Judiciary
Subcommittee of Terrorism and Homeland Security (Chairman)
Subcommittee of Administration Oversight and the Courts
Subcommittee on The Constitution
Subcommittee on Crime and Drugs
Senate Committee on Foreign Relations
Subcommittee on African Affairs
Subcommittee on International Development and Foreign Assitance, Economic Affairs, and International Environmental Protection
Subcommittee on Near Eastern and South and Central Asian Affairs
Subcommittee on Western Hemisphere, Peace Corps, and Global Narcotic Affairs
Senate Committee on the Budget
Senate Committee on Small Business and Entrepreneurship
Chairman of the Commission on Security and Cooperation in Europe (U.S. Helsinki Commission)[6]
External links
References