Aviva Chomsky
From KeyWiki
Aviva Chomsky
People's Summit
September 25, 2009 "Talk Back to the G-20 at the People's Summit about our jobs, homes, health and environment, with Jill Stein, Art MacEwan, and Avi Chomsky": at Northeastern University, Boston.[1]
"Real World Labor"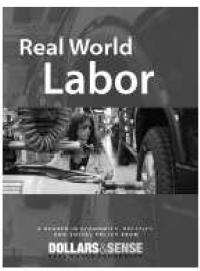 In August 2009 Dollars & Sense, produced an anthology entitled "Real World Labor", edited by Immanuel Ness, Amy Offner and Chris Sturr and the Dollars & Sense Collective.
Contributors included David Bacon, Kim Bobo, Aviva Chomsky, Steve Early, Bill Fletcher, Jr., Staughton Lynd, Arthur MacEwan, John Miller, Frances Fox Piven, Robert Pollin, Jane Slaughter.[2]
References