Alan Charney
Jump to navigation
Jump to search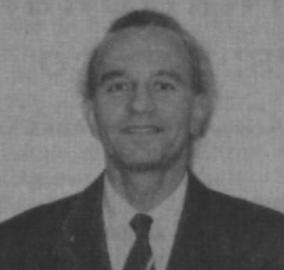 Alan Charney Template:TOCnestleft
New American Movement leadership
Attendees at the Expanded National Interim Committee of the New American Movement January 2-4, 1976 in Pittsburgh, PA included;
Roberta Lynch, Anne Farrar, Judy MacLean, Alan Charney, Steve Carlip, Holly Graff, Richard Healey, Mark Mericle, Carollee Sandberg, John Ehrenreich, Bill Leumer, Elayne Rapping
RIC representatives -Ellen Sugg (Port City Chapter, Industrial Heartland Region), Mel Tanzman (Brooklyn Chapter, Northeast Region), Joni Rabinowitz (Pittsburgh Chapter, Industrial Heartland Region), Noel Ignatin (Sojourner Truth Chapter, Midwest Region), Rick Kunnes (Ann Arbor Chapter Industrial Heartland Region), Dorothy Healey ( L.A. #4, Southwest Region), John Judis (East Bay Chapter, Northwest Region), Lee Holstein (Haymarket Chapter, Midwest Region), Laura Burns (Radcliffe/Harvard Chapter, Northeast Region), Dan Marschall (East Bay Chapter, Northwest Region), Glenn Scott (Austin Chapter, Southern Region), Alice Allgaier (St. Louis Chapter, Midwest Region), Dave McBride (Austin, Southern Region), Mark Cohen (Southern Region, Hal Adams ( Iowa City, Midwest Region);
Staff - Dave Ranney[1]
In 1993, incoming DSA National Director Alan Charney traveled to Mexico City during the weekend of October 16-17 to attend the nominating convention of the Party of the Democratic Revolution (PRD). Cuahtemoc Cardenas was nominated as presidential candidate for the 1994 elections.
Charney met with a number of the PRD's leaders at the convention, which was held in a sports arena and attended by over thirty thousand Mexican citizens. [2]
DSA National Director
In 1993 DSA hired a new national director, Alan Charney. Hired by the National Political Committee in September, Charney began work on November 1. Charney replaced Michael Lighty, national director since mid-1990, who was moving to Oakland, California in order to be near his six month- old daughter.
After graduating from Columbia University in 1970, Charney became a leader of the New American Movement. He worked as a union organizer for several years, and then spent most of the 1980s as director of New York Citizen Action. The organization grew to a membership of 70,000 during his tenure and undertook campaigns on health care, toxic wastes, utility rates, and other grassroots issues.
In 1989, during his period of political doubts, Charney decided to leave Citizen Action. "Call it a sort of left-wing midlife crisis." Since then he worked as a political consultant to progressive candidates and non-profit organizations. He believes his work with progressive candidates both inside and outside the Democratic Party should provide him with a broad perspective on DSA's electoral work.[3]
In 1995, Alan Charney was National Director of Democratic Socialists of America and former Director of Citizen Action in New York, where he was "completely committed to the strategy of the anti-corporate left".[4]
Center for Democratic Values
The Center for Democratic Values, a progressive think-tank developed with Democratic Socialists of America sponsorship, made its first public appearance at the Socialist Scholars Conference in New York, April 12 - 14. 1996 . CDV cosponsored two panels at the conference and held a reception to introduce the Center to the assembled socialist scholars and activists.
The first panel dealt with rethinking the role of government. The discussion centered around a paper authored by DSA member and CDV organizer David Belkin which challenged the left to seriously reopen the issue of the role of government in a democratic society. Carol O'Cleireacain, former New York City Budget Director, another member of the panel, stressed the need for the left to pay more attention to organization and management as well as policy and structure, the traditional focuses of socialist theories. Joseph Schwartz, a DSA member and professor at Temple University, also spoke.
As chair of Philadelphia DSA, Kathy Quinn participated in the second CDV sponsored panel, which was titled "The Next Left". The panel was chaired by DSA National Director Alan Charney. It featured David Sprintzen, head of the Long Island Progressive Coalition, and Quinn focusing on local organizing, and philosophy professors Steven Eric Bronner and Ron Aronson talking in broader and more theoretical terms about the prospects for progressive organizing[5].
Attendee at Obama's 2009 'Regulatory Reform' Discussion
Alan Charney was an invited guest for remarks made by Barack Obama on June 17, 2009 regarding "regulatory reform".[6]
References