Zack Malitz
Jump to navigation
Jump to search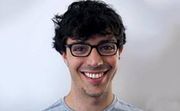 Template:TOCnestleft Zack Malitz helped lead the digital organizing department for Bernie Sanders' 2016 presidential campaign and led NextGen Climate's campus organizing program in the general election. Prior to the 2016 cycle, Zack was a campaigner at CREDO and Deputy Campaign Manager for CREDO SuperPAC and previously a key organizer for the campaign that led to a moratorium on fracking in the state of new York.
Education
City University of New York-Hunter College, Bachelor of Arts (BA) Political Science.
Tzintzun Ramirez campaign
Becky Bond and Zack Malitz left Beto O'Rourke's staff, less than a month after they'd helped the former Senate candidate rake in $6 million in the first day of his presidential campaign. It was seen, at the time, as a strategic shift for O'Rourke — away from the "big organizing" vision that drove his unexpectedly impactful 2018 Senate run. Now, Social Practice, the firm created by Bond and Malitz, who also worked on Sen. Bernie Sanders's 2016 campaign for president, is turning its "big organizing" vision toward Cristina Tzintzun Ramirez, who on Monday announced her run for Senate in Texas.
Tzintzun Ramirez, a longtime organizer and the founder of a Texas-based nonprofit that mobilizes young Latino voters, is the latest candidate to jump into a crowded Democratic primary race for the Senate seat currently held by Republican John Cornyn — but she may be the Democrats' best bet, considering her team and progressive platform.
Tzintzun Ramirez, who describes herself as a proud Irish Mexican American, is embracing progressive policy stances like Medicare For All, the Green New Deal, "massive divestment from Immigration and Customs Enforcement," and rejecting all corporate PAC money. She also plans to roll out a "bold" immigration plan meant to "protect the rights of immigrant workers and families."
And the 37-year-old hopeful's campaign will be stacked with veterans from O'Rourke's 2018 Senate race: Malitz, a key player on the 2016 Bernie Sanders campaign who went on to help create O'Rourke's massive field operation in 2018, will serve as a senior adviser on Tzintzún Ramirez's campaign. Katelyn Coghlan, former statewide deputy field director for O'Rourke's campaign in 2018, will be campaign manager, and Ginny Goldman, co-founder of the Texas Organizing Project, will be a campaign chair. Bond said that she'll also be helping Ramirez.
Malitz said that the campaign is hoping to raise $100,000 in the first 24 hours of the campaign and that early indications suggested the goal was attainable.
Leadership
Green Advocacy Project leadership, November 2019.
"Bernie generation" takeover
Democratic Socialists of America - Knoxville shared a post. June 21, 2016:
Becky Bond June 20, 2016
the secret's out. a bunch of bernie's best organizers are working to orchestrate a campaign that if successful will represent a sea change in how college students turn out in elections (and i hope will hasten the take over of democratic politics by the super diverse, super progressive "Bernie generation.")
Big thanks to Michael Kieschnick, Heather Hargreaves, Ben Wessel, Zack Malitz, Lynn Hua, Hannah Fertig, Maximilian Cotterill, Samson Ghazey, Cole Edwards, Sam Briggs for making this possible.
Recruited by Steyer
More than a dozen former Bernie Sanders presidential campaign staff members have decided to hook up with a green group funded and founded by mega-wealthy liberal Tom Steyer.
Zack Malitz, who headed-up Sanders' digital organizing team and is now shifting focus to environmental group NextGen Climate, said he and other former Sanders staffers are bringing with them many of the techniques they used to organize the young vote during the Vermont senator's campaign.
"Working for Sen. Sanders, I saw the incredible power of young people to reshape American politics and push a broad-based progressive agenda," Malitz explained. "I'm excited to continue that work."
Malitz said he does not know how many young people will ultimately vote, but said NextGen will work around-the-clock ushering them to the November ballot.
"We're going to be trying to make the largest material impact we can on young people," he said.
Millennials could be the key to the Democratic Party's presidential hopes, as more people under the age of 30 voted for Sanders than for Hillary Clinton and Donald Trump combined, according a new Tufts University study. This same demographic instrumental during President Barack Obama's 2008 and 2012 presidential victories.
Steyer, for his part, announced in early June that he is endorsing Clinton for president.
The liberal mega donor's group also issued a press statement in April announcing a $25 million campaign to encourage young people to support and vote for green energy candidates in the November 2016 election
"We are determined that they will be a difference maker," Steyer, the billionaire hedge fund manager who began his career at Goldman Sachs in the 1980s, told reporters during a conference call at the time explaining Next Gen's decision to focus on schools.
NextGen justified its increase in donations by pointing to a 2015 poll showing 73 percent of young voters believe the U.S. should receive 50 percent of its energy from solar panels and windmills, among other renewable sources, by 2030.
"We need to make sure to carry on that momentum until November," Steyer said in the phone conference about what he sees as the younger generation's deference toward renewable energy.
NextGen's collaboration with former Sanders' staffers is a match made in heaven, as both consider fighting climate change a social and practical imperative.[2]
Metro DC DSA Public Facbook group
Members of the Metro DC Democratic Socialists of America, public Facebook group, as of October 14, 2017 included Zack Malitz.[3]
Gay Space Communism Caucus
Members of the Fully Automated Luxury Gay Space Communism Caucus, DSA, members, as of June 4, 2017 included Zack Malitz ;[4]
"Wholesome Meme Stash"
Members of the Democratic Socialists of America Wholesome Meme Stash closed Facebook group, accessed November 14, 2017 included Zack Malitz.[5]
People's Summit 2017
Becky Bond, Zack Malitz, Larry Stafford, Jr., Melanie Garunay, Digital Organizing Director, ACLU Marisa Franco, Director and Co-Founder of Mijente
'Launch organizers and advisors' to Knock Every Door
Beto's Field Director
In 2018 Zack Malitz was Beto O'Rourke's Field Director · Austin, Texas.[6]
Working for Beto
April 2019 a top adviser to Beto O'Rourke, Becky Bond, split with his campaign.
Bond, a longtime progressive activist and organizer known for her work on O'Rourke's 2018 Senate bid against Republican Ted Cruz, left the campaign along with her deputy Zack Malitz. Malitz worked closely with Bond on Sen. Bernie Sanders' first presidential campaign in 2016.
The departures come as O'Rourke, the former Texas congressman, has sought to professionalize a campaign operation that was, in its earliest days, small and freewheeling. O'Rourke announced his run for the presidency less than a month ago.
In March, he recruited Jen O'Malley Dillon, a veteran operative who served in top leadership roles for Barack Obama in 2008 and 2012, to serve as his campaign manager.
Chris Evans, a spokesperson for O'Rourke, did not address questions about the reasons for the departures or whether Bond and Malitz left voluntarily.
Evans said that Bond and Malitz, who worked for O'Rourke during the 2018 Senate race, only served as employees on a "temporary" one-month basis. Democratic operatives who have worked with Bond this year say she considered herself a central part of O'Rourke's 2020 operation.
In a statement about her and Malitz's departure to BuzzFeed News, Bond said it was "time for us to move on to other challenges."
"Launching a presidential campaign without a big staff or even a campaign manager was no easy feat and it took everyone pitching in," she said. "We're proud to have been part of the team of deeply dedicated staff and volunteers who nearly pulled off a historic upset in the 2018 Texas Senate race and broke records launching Beto's campaign for the presidency."
They remain "volunteers" for the O'Rourke campaign, according to Evans.
"They were not only instrumental to the historic Texas Senate race but they agreed to help get us off the ground in this monumental undertaking of running a grassroots campaign for president in every part of the country," Evans said in a statement on Saturday. "Becky and Zack remain close friends of the campaign, and true to form, they have already joined our army of grassroots volunteers who are signing up for shifts and committing to electing Beto president."
Bond is a well-known organizer in progressive circles, serving as political director of Credo, a San Francisco–based activist group that aimed to push Obama to the left during his administration, before joining the Sanders campaign in 2016. On that race, she and Malitz helped build the Vermont senator's "distributed organizing" program, which aimed to build volunteer leadership networks in areas of the country where the campaign lacked staff.
She and Malitz committed to support O'Rourke's team in 2020 at a time when some progressives, including a handful of Sanders allies, were critical of the Texas congressman. Several of Sanders' former advisers still work for O'Rourke.
As a presidential candidate, O'Rourke has tacked more toward the center of the party, saying early in his campaign that he was "no longer sure" that the single-payer "Medicare for All" bill written by Sanders, which he said he supported in his Senate race, was "the fastest way" to achieve universal health care. He's instead backed a plan that gives people the option to buy into Medicare.[7]
Beautiful Trouble
Zack Malitz is a contributor to the website Beautiful Trouble: a Toolbox for Revolution.
References