Wesley Clark
Jump to navigation
Jump to search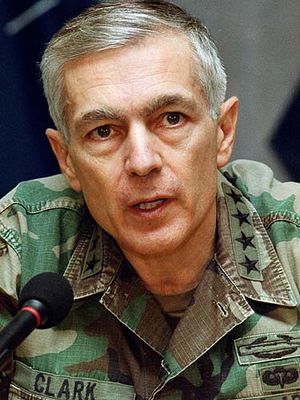 Template:TOCnestleft General Wesley K. Clark (ret.) is an author of the books Winning Modern Wars and Waging Modern War, published by PublicAffairs Books, which has published authors such as George Soros.
Center for American Progress
In 2005 Wesley Clark served as a trustee of Center for American Progress. He is a former NATO Supreme Allied Commander.[1]
VoteVets.org
As at September 3, 2010, Clark served on the Board of Advisors for VoteVets.org.[2] In 2008 he received $5,000 from the organization for his presidential campaign.[3] VoteVets.org is a Veterans advocacy group. Its PAC states that it seeks to elect Iraq and Afghanistan Veterans to public office – "regardless of party". However from 2006 - 2010 the organization has donated $15,100 to the Republican Party and $228,700 to the Democratic Party.
References