Van Gosse
Jump to navigation
Jump to search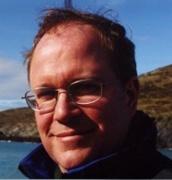 Template:TOCnestleft Van Gosse lives in Manhattan and is an Associate Professor of History at Franklin and Marshall College in Lancaster, Pennsylvania. In the early 1980s, while attending Columbia University, he wrote for the Village Voice and other publications about music, and was a club DJ. Earlier, he played guitar in a group called Crowd, which had the dubious distinction of being called "Pennsylvania's first New Wave band".
After writing about the New Left "movement of movements" for some years, he now studies black politics between the Revolution and the Civil War. He has been active in peace and solidarity work since the 1980s (CISPES, Peace Action, United for Peace and Justice) and helped found Historians Against the War, now H-PAD, in 2003.[1]
DSA
In 2019 Van Gosse was a member of Democratic Socialists of America.[2]
CoC National Conference endorser
In 1992 Van Gosse, national board CISPES, Wellesley Massachusetts, endorsed the Committees of Correspondence national conference Conference on Perspectives for Democracy and Socialism in the 90s held at Berkeley California July 17-19.[3]
CoC
Van Gosse has been a member of Committees of Correspondence.[[4]
CrossRoads
In the mid 1990s Van Gosse was[5]a contributing editor to Oakland based Institute for Social and Economic Studies- sponsor of CrossRoads magazine, which sought to promote dialogue and building new alliances among progressives and leftists... and to bring diverse Marxist and socialist traditions to bear while exploring new strategies and directions for the progressive political movements.
Activism
Gosse has been active[6]in antiwar and solidarity politics since 1982, with CISPES-Committee in Solidarity with the People of El Salvador, Peace Action, United for Peace and Justice and Historians Against the War.
United for Peace and Justice Affiliation
In July 2007 Van Gosse representing Historians Against the War was affiliated to United for Peace and Justice.[7]
Progressives for Obama
In 2009 Van Gosse, Franklin & Marshall College was listed as a signer of the Progressives for Obama website.[8]
References
Template:Reflist Template:Endorsers of the Conference on Perspectives for Democracy and Socialism in the 90s