Shoshana Bricklin
From KeyWiki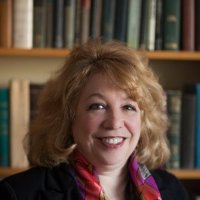 Shoshana Bricklin is a Philadelphia lawyer and activist.
She has been involved in campaigns for Bricklin For Judge, Philadelphia City Councilman Curtis Jones, Jr., Cindy Bass for City Council campaign.[1]
Shoshana Bricklin is Legislative Policy Advisor to Councilwoman Cindy Bass.
Democratic Party
Bricklin serves on the Philadelphia Ninth Ward Democratic Committee.
Education
Bricklin graduated from Temple University Law School.[2]
Career
NPC candidate
DSA NPC
In 1996 Shoshana Bricklin was a member of the Democratic Socialists of America National Political Committee.She had earlier co-founded the Philadelphia Marxist School.[4]
Municipal Court
Shoshana Bricklin was an unsuccessful candidate for the Philadelphia Municipal Court in Philadelphia County, Pennsylvania in 2013.[5]
References