Page S. Gardner
From KeyWiki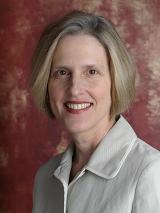 Page S. Gardner is the founder and President of Women's Voices. Women Vote. She is an expert in the voting patterns of women voters, with a particular expertise in unmarried voters.
She has twenty years experience as a political and communications manager and strategist and has worked at senior levels for the most competitive presidential, senatorial, gubernatorial, and congressional campaigns in all parts of the country.
Gardner has a magna cum laude degree from Duke University. She lives with her husband and two daughters in Virginia.[1]
America's Future Now!
Page S. Gardner was one of the 148 speakers who addressed the 2010 America's Future Now Conference.[2]
External links
References