Nicole Kovite
From KeyWiki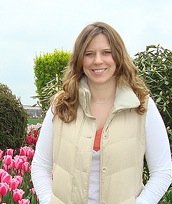 Nicole C. Kovite is the Director of the Public Agency Registration Project of Project Vote. Kovite worked for Project Vote in 2004 as the Washington State Election Administration Project Manager.[1]
Before getting her law degree, Kovite was staff for the Unemployment Law Project in Seattle, the Service Employees International Union (SEIU) Local 925 in Seattle, and the Democratic National Committee in Washington, DC. Kovite was an associate attorney at Scheer & Zehnder LLP. She worked as the Pierce County Prosecuting Attorney and for the King County Prosecutor's Office. Kovite received her Juris Doctorate degree from the University of Washington School of Law in 2006 and is a national member of The Order of the Barristers.
She also served as a Commissioner on the Seattle Women's Commission. Prior to joining Scheer & Zehnder LLP, Nicole served as a Rule 9 Deputy Prosecutor at the Office of the Pierce County Prosecuting Attorney.[2]
Kovite and Benjamin Zeitler are planning to wed August 15, 2010.[3][4]
External links
References