Ned Burke
From KeyWiki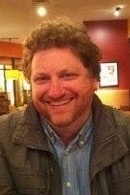 Ned Burke is a Portland Oregon activist. He is married to Siobhan Burke.
New Party
As at March 1998, Ned Burke was a Hyde Park-based member an "an experienced poll-watcher" for the New Party.[1]
Portland DSA
As of August 2016, Ned Burke was a contact for Portland Democratic Socialists of America Organizing Committee;[2]
NPC candidate
In August 2017 Ned Burke stood for election to the Democratic Socialists of America National Political Committee, at the National Convention in Chicago.[3]
I have devoted my career to working in the labor movement, both as a lawyer and as a staffer. I grew up in Chicago, Illinois as the child of two middle class professionals who were able to go to college because their working class parents were all union members. As a disabled person (I am half deaf from birth) I learned the value of government services; without them, I would not have learned how to speak until I was much older. I went to law school after college and became a lawyer. I pursued a graduate degree in history while caring for my children as a stay at home parent. I then began practicing union side labor law at a firm and for Teamsters Local 705. From there, I was a union manager at locals of the AFT, CWA and a Canadian union. I presently work at a large SEIU local. I have led organizing and contract bargaining campaigns, as well as strikes in a variety of industries. I live in Portland, although I work all over the west coast. I am married to Siobhan Burke, a union organizer and DSA member.
I have been affiliated with DSA for a little less than 20 years. I was a member of the Chicago chapter, occasionally serving in leadership of the chapter. I served as a delegate for the Chicago chapter to the 2007 and 2009 conventions. I helped organize the Portland Oregon chapter after my move there. I'm pleased that we were able to grow the chapter from single digits to over 400 members. I presently serve as Vice-Chair of the Portland chapter and I serve as the national mentor for the chapters and organizing committees in the state of Oregon. In addition to my DSA work, I worked on behalf of reform candidates in Chicago (including Mayor Harold Washington), and reform candidates in the union movement. I served on the board of directors of the Oregon Working Families Party. I'm a member of Labor Notes and worked with them to expand their work on behalf of union democracy into Canada. I campaigned for the New Democratic Party in British Columbia in the most recent election there. I was an active supporter of the Bernie Sanders campaign in Portland. In general, I try to work at the intersection of labor and politics..[4]
Democratic Socialists of America Unity
Ned Burke supported the Democratic Socialists of America Unity grouping, established for the 2017 Democratic Socialists of America National Convention in Chicago.[5]
DSA Labor Statement of Support for Danny Fetonte
In August 2017 a group of Democratic Socialists of America labor activists issued a joint statement of support for newly elected DSA NPC member Danny Fetonte. The group was fighting back against other DSAers wanting to remove Fetonte for his past work for a Texas law enforcement union.
Signatories included Ned Burke. SEIU statewide Nursing Home bargaining director. Democratic Socialists of America member for 19 years. [6]
References