Leo Casey
From KeyWiki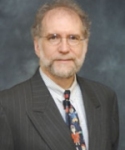 Leo E. Casey is a former National Director of Democratic Socialists of America and a contributor to DSA's Talking Union website.[1] He blogs on Edwize, the blog of the New York AFT. He is Vice President, Academic High Schools of the United Federation of Teachers.
NAM
In February 1976, New American Movement Discussion Bulletin issue number 13, carried an article, The Durham Organizing Committee and the Struggle for Marxism- Leninism in NAM, Leo Casey (Member-at-Large).
In 1980 Leo Casey, Toronto, served on the National council of the New American Movement[2].
Between 1980 and 1981 Peg Strobel, Illinois and Leo Casey, Ontario, Canada were chairs of the Campus Commission of the New American Movement.[3]
New American Movement 10th convention
In 1981 Leo Casey and Peg Strobel, Co-Chairs of the Commission led a meeting entitled Campus Commission at the 10th Convention of the New American Movement. The convention was held in a union headquarters in Chicago and ran from July 29 - August 2, 1981.
He also led a workshop entitled What Every NAM Activist Should Know About the Gay and Lesbian Community.
He also led a workshop entitled Gay and Lesbian Task Force alongside Christine Riddiough, Co-Chair, Socialist Feminist Commission.[4]
"Post Marxist"
Leo Casey was a long time member and leader of the New American Movement and Democratic Socialists of America.
He characterizes himself as "post-Marxist".[5]
I think that there are some core ideas and themes in the Marxist tradition, and at the point which one has developed one set of Marxian ideas and themes to the extent that those core ideas and themes are rejected, intellectual honesty requires that one state that clearly. That is why I identify myself as post-Marxist: I no longer hold to certain core ideas in the Marxian tradition, even while I believe that there is much to be learned from a century of its attempts to develop emancipatory theory.
DSA pamphlet
In 1991, Democratic Socialists of America was promoting a leaflet "Perspectives on Lesbian and Gay Liberation and Socialism", edited by Itala Rutter and published by the Gay and Lesbian Task Force of DSA's Feminist Commission. Contributors included Leo Casey, Martha Fourt, Hannah Frisch, Barry Friedman and Tom Stabnicki, Christine Riddiough, and Judy MacLean.[6]
DSA's Cuba Letter
Leo Casey initiated and circulated an April 2003 Statement on Cuba[7], calling for the lifting of trade sanctions against Cuba.
"a statement circulating among democratic left/socialist folks, largely by members of Democratic Socialists of America, condemning the recent trials and convictions of non-violent dissenters in Cuba".
The petition criticized Cuba's poor human rights record, but shared the blame for Cuba's problems with reactionary elements of the U.S. administration...
The democratic left worldwide has opposed the U.S. embargo on Cuba as counterproductive, more harmful to the interests of the Cuban people than helpful to political democratization. The Cuban state's current repression of political dissidents amounts to collaboration with the most reactionary elements of the U.S. administration in their efforts to maintain sanctions and to institute even more punitive measures against Cuba.
Many of the petition's 120 odd signatories were known members of DSA.
Metro DC DSA Public Facbook group
Members of the Metro DC Democratic Socialists of America, public Facebook group, as of October 14, 2017 included Leo Casey.[8]
References