Kim Geron
Jump to navigation
Jump to search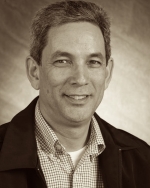 Template:TOCnestleft Kim Geron is an Associate Professor of Political Science at California State University East Bay and is the Vice-President of the California Faculty Association, the union representing more than 24,000 professors, coaches, counselors, and librarians in the 23 campus California State University system. He teaches and writes about public policy issues including labor and immigration, and racial politics. His latest book is entitled, The Snake Dance of Asian American Activism: Community, Vision, and Power, published in 2008. He is the Alameda County Chapter President of APALA.
Education
Kim Geron received his BA in Labor Studies at California State University, Dominguez Hills in 1992 and PhD in Political Science at University of California, Riverside in 1998.
Open Letter to the Biden Campaign on "Unprepared"
Open Letter to the Biden Campaign on "Unprepared" was released May 12 2020.
":Our demands: The country's greatest priority at this moment is to beat the COVID-19 crisis, and this requires embracing principles of antiracist solidarity and international cooperation. The Biden campaign can and should beat Trump and the GOP with a message centered on our real public health needs and the progressive values that are required to meet those needs. The "Unprepared" ad must be taken down, and all campaign messaging that fuels anti-Asian racism and China-bashing must end. We refuse to allow the Biden campaign to sacrifice our dignity in the name of political expediency."
Signatories included Kim Geron, Professor of Political Science, California State University — East Bay.
Japan coonection
Arlene Inouye June 27, 2016 · Osaka, Japan
I am profoundly grateful for the opportunity and thank the Japanese union activists for taking care of every part of my visit including translators and various modes of transportation. Just as we discussed the foundation of one-on-one organizing, and the importance of relationships, I experienced deep international solidarity that we share as brothers and sisters across the Pacific. This is a critical juncture for the future of Japan.
— with Sam Winslow, Tracy Lai, Minori Yoneyama, Eriko Kojima, Gregory Cendana, Kent Wong, Johanna Hester, Kim Geron, Monica Thammarath, Darren Shiroma, Susan Li, Minh Tran, Stan Kiino, Wade Kyle, Luisa Blue, Jessica Cendana, Steven Moy, Ray Takeda, Theresa Montano, Eric Heins, David Goldberg, Cesar Moreno, Mary Cathryn Ricker, Kristy Ishii, Kenji Kurazawa.
"A call to build an organization for the 1990s and beyond"
Unity, January 28 1991, issued a statement "A call to build an organization for the 1990s and beyond" on pages 4 to 6.
This group was a split in the League of Revolutionary Struggle which soon became the Unity Organizing Committee.
Those listed as supporters of the call included Kim Geron, executive board HERE Los Angeles. .
Unity LA
According to Unity, newspaper of the Unity Organizing Committee, September 1992, Kim Geron, was a founding member of the .Unity Organizing Committee, and Los Angeles Unity.
He was also guest editor of that edition of Unity.
AA Movement group
Eric Mar, May 1, 1998.
AsianAmericanMovement.net
I think this is a Ryan Suda - black lava design, but I could be wrong. [Mooko says the artist is Phloe Pontaoe who did this for Black Lava http://www.blacklava.net/#]
More on the history of the AA Movement group - http://apimovement.com/history/radical-resistance-conservative-times-new-asian-american-organizations-1 — with Emily P. Lawsin, Kathy Masaoka, Mark Masaoka, Glenn Omatsu, George McKinney, D Rikio Mooko, Ryan Suda, Kim Geron, SunHyung Lee, Kye Liang, Scott Kurashige and Michael Liu at UCLA Asian American Studies Center.
"The Snake Dance"
In 2008 Michael Liu, Kim Geron, and Tracy Lai published "The Snake Dance of Asian American Activism".
Asian Pacific American Labor Alliance
Kim Geron serves on the board of the Asian Pacific American Labor Alliance[1].
PowerPac+ Board of Directors
PowerPAC+ Board of Directors, as of 2014 included Kim Geron - Hayward, CA Professor, California State University - East Bay.[2]
CPA
As of 2015, The Chinese Progressive Association (San Francisco) board of directors consisted of;[3]
References